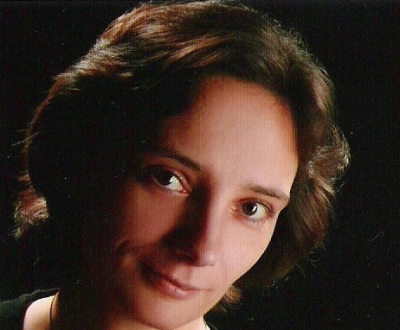 Professor for violin at the Hochschule für Musik und Theater Rostock since 1997. She received several awards at national competitions and a 3rd prize at the 1st International Competition for Violin in Kloster Schöntal. As a soloist, she has performed with various orchestras and since 1995 she has been a member of the CONCERTINO Ensemble with which she has worked as a soloist and in various chamber music ensembles.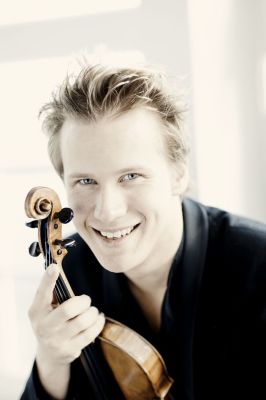 As a soloist and chamber musician he has recorded over 20 CD albums for Naxos, CPO, Avi-Music, Hänssler Classics, Hänssler-Profil, Guttingi, Solo Musica, Genuin, Hyperion and Rakete Media. Winner of several major prizes at international competitions such as the Long-Thibaut Paris, ARD Munich, Hanover (Joachim), Città di Brescia and others. Violin Professor at the University of Arts in Graz and visiting professor at the Royal Academy of Music in London.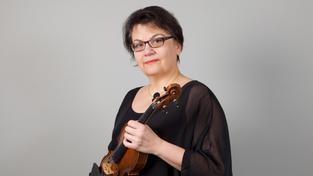 Prize winner at the Bach Competition in Leipzig, at the Curci Competition in Naples and at the Tchaikovsky Competition in Moscow. She was first violin of the Bulgarian State String Quartet and performed in numerous concert tours throughout Europe. She worked with renowned conductors such as Marcello Viotti, Emmanuel Krivine, Michael Stern, Pavel Kogan, Umberto Benedetti Michelangeli and others. Dora Bratchkova is 1st Concertmaster of the Radio Symphony Orchestra Saarbrücken and first violin of the Rasumowsky Quartet. She is violin professor at the University of Music and Performing Arts of Mannheim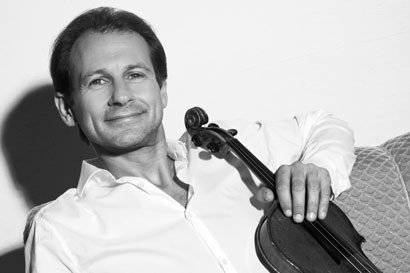 Winning the second prize, the "Prix Eugène Ysaye" at the Brussels' Queen Elisabeth Competition. This award follows a remarkable line of prizes, which he previously won in Brescia, Belgrade, Prague, Vienna, Berlin and Montreal. He made his debut as a soloist at the age of 12  with the Budapest Chamber Orchestra under the direction of Vladimir Spivakov at the Music Festival of Tours, France. Ever since, he performs as soloist and recital artist in festivals and venues internationally. Laurent Albrecht Breuninger lives in Karlsruhe where he holds a position as a professor at the Music University.

Talented violinist, active in the national and international concert scene. She performs regularly in important music festivals as soloist and chamber musician and has recorded for the Swiss Italian Radio. She is violin and chamber music teacher at the Forum Musikae (Madrid) and "Andalucía Música" Academy in Seville.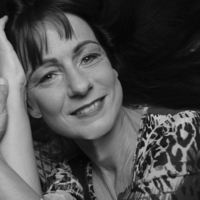 Maria Egelhof is violin professor at the Musikhochschule Lübeck. Already at a young age she began her concert activities as a soloist with important orchestras as well as chamber musician to almost all European countries and the states of the former Soviet Union. Students of her violin class are now active in internationally acclaimed ensembles as well as in renowned orchestras and soloists.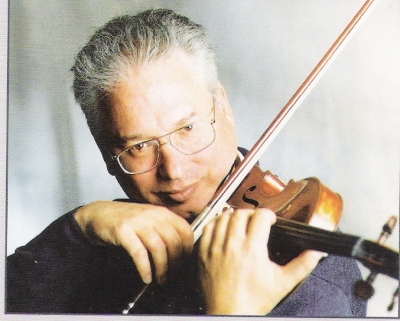 International awards: "Reine Elisabeth" in Brussels, the "Sibelius" in Helsinki, "Paganini" in Genova and "Carl-Flesch-City of London" in London.
Joshua Epstein makes regular guest appearances as a soloist with orchestras. Numerous CDs, concerts and radio recordings document his skill. Prof. Epstein teaches at the University for Music in Saarbrücken, Germany.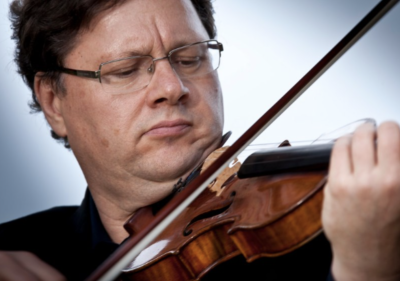 Professor for Violin at the State Academy of Music in Karlsruhe, Germany and "Artist in Residence" at the University of Heidelberg. As a soloist he has worked with acclaimed conductors Moshe Atzmon, Esa-Pekka Salonen, Rudolf Baumgartner, Okko Kamu, Jukka-Pekka Saraste, Walter Weller and Sergiu Comissiona. Furthermore, he has taken particular pleasure in performing chamber music with colleagues such as Alfons Kontasrky, Siegfried Mauser, Kalle Randalu, Rudolf Meister, Julius Berger, Fany Solter, Martin Ostertag, Edward Vanderspar, Hartmut Rohde, Gustav Rivinius, Wolfgang Meyer and Eduard Brunner.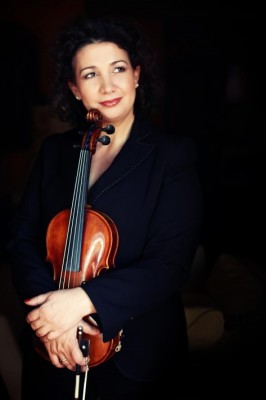 Violin Professor at the Hochschule für Musik Mainz and the Peter Cornelius Konservatorium.
The first concertmaster of the Klassische Philharmonie Bonn. 
Regularly performs as a soloist and chamber musician in all major concert halls throughout Germany and Europe.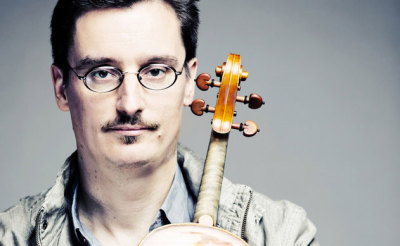 He was honored in 1991 as "Debut-of-the-Year" at the Jyväskylä Arts Festival in Finland. Since then he has performed as a soloist and as chamber musician around the globe, including major festivals in Europe, Israel, the United States, and the Far East. First violinist of the Orpheus Quartet and member of the Mozart Piano Quartet. As professor of violin at the University of the Arts Berlin, he is giving master classes all over the world and he is head of the chamber music department of the Savonlinna Music Academy in Finland.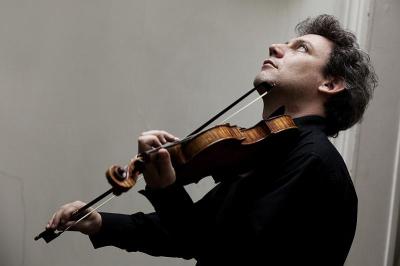 He appears in the world's leading classical music venues and with such orchestras as the Orchestre de Paris, the Orchestre Philharmonique de Radio France, the Chamber Orchestra of Europe, the Berliner Symphoniker, the Russian National Orchestra, the New Japan Philharmonic, the English Chamber Orchestra, the Mozarteum Orchestra Salzburg, the Jerusalem Symphony Orchestra, the Prague Philharmonia, the Orchestra of the Gulbenkian Foundation Lisbon and Sinfonia Varsovia…He teaches the violin at the Musikhochschule in Saarbrücken.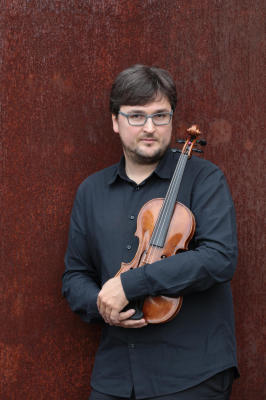 3rd prize in the International Max Rostal Violin Competition, in 2005 Boris Pergamenshikov prize for chamber music, in 2007 3rd prize in the Michael-Hill-Violin-Competition in Auckland, New Zealand, in 2008 special prize for contemporary music in the Andrea Postacchini Violin Competition in Fermo, Italy. International performing career as soloist and chamber musician. Currently he is violin professor at the Hochschule für Musik und Theater of Rostok.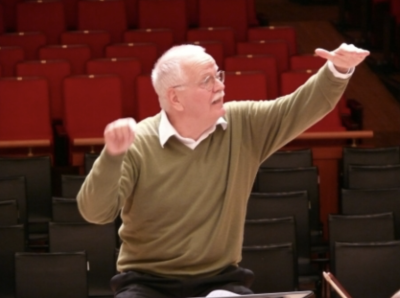 Conductor and violinist with numerous outstanding orchestras, conductors and musicians together, companions were Morton Feldman as chamber music partner, Arvo Pärt, and Karl-Heinz Stockhausen, who composed for him, Mikis Theodorakis, Daniel Barenboim, Christian Thielemann and Pierre Boulez. Together with Yehudi Menuhin he founded the organization LMN (LiveMusicNow) Franken, which promotes highly gifted students with concerts in social institutions. Professor of violin and chamber music at the State University of Music in Nuremberg.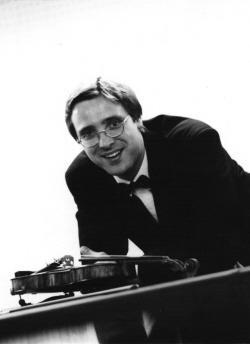 Prizewinner at the international Paganini Competition in Genoa, he is professor at the Robert Schumann Academy in Duesseldorf. He is also the first violinist of the Consortium Classicum and Mannheim String Quartet and concertizes as a solist and chamber musician in Europe, Japan, and the United States and at festivals including the Ludwigsburg Festival, Berlin Festival Weeks, and Schleswig-Holstein Festival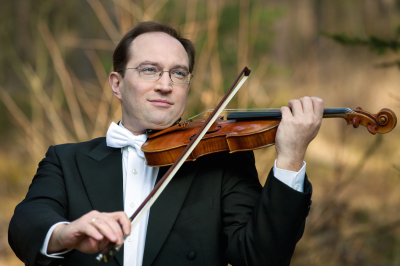 Winner of the International Chateau de Courcillon Violin Competition, violinist Reto Kuppel is one of the most prestigious german performers of his generation. He has performed throughout Europe and the United States. Currently he is Professor of violin at the Hochschule für Musik in Nuremberg, Germany.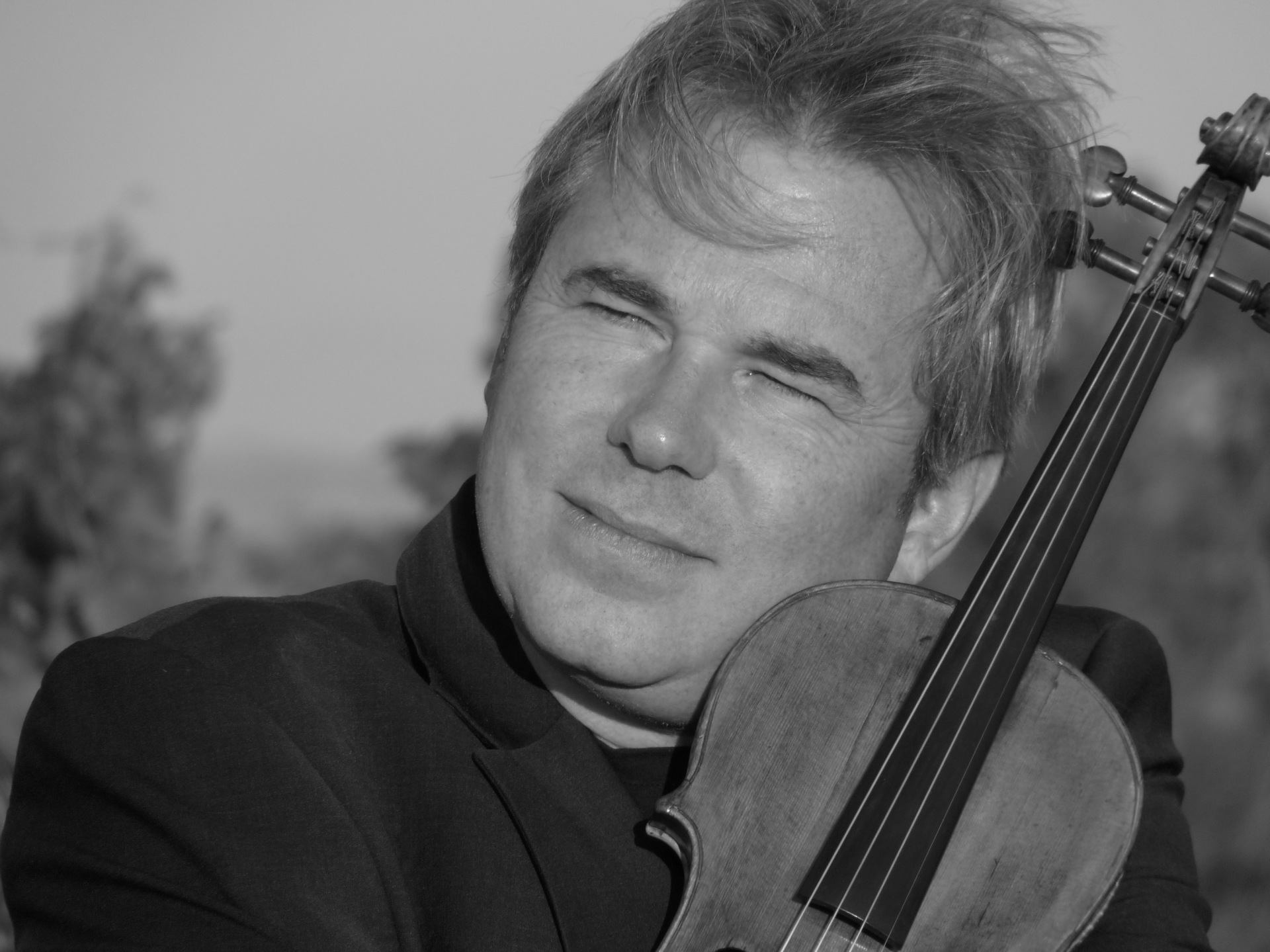 He has won prizes both as soloist and as chamber musician, including the "Concertino Prague" and the "Sergio Lorenzi" in Triest. Violin Professor at the Mozarteum/Salzburg since 1991. Founder of the Salzburg Chamber Soloists.  He is acclaimed chief conductor of the "Deutsche Kammerakademie Neuss am Rhein" and of the of the "Georgisches Kammerorchester / Ingolstadt".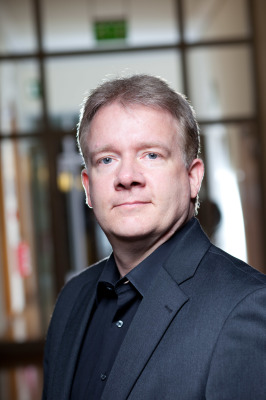 Jury member in various competitions and Professor of Violin at the University of Music "Franz Liszt" of Weimar. Concert tours both in Germany and abroad with the "Liszt-Trio Weimar". Leader of the Liszt University Chamber Orchestra as well as the Leipzig chamber Orchestra, the Central German Chamber Orchestra and the Spohr-Kammerorchester Kassel.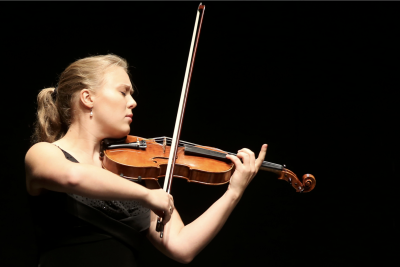 Internationally recognized as one of the best german violinists of her generation. Since her US-Debut at the age of thirteen she performed with many of the world's most celebrated orchestras and appears regularly at the most significant international chamber music festivals. During her career she received prestigious awards, including the Karlsruher Kulturstipendium 2014 and the Bruno-Frey-Prize 2013. Since April 2017 she is professor for violin at the University of Music in Detmold.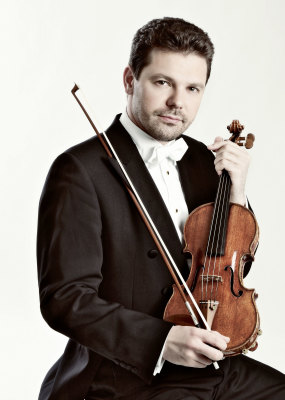 He has been the winner of eight international competitions such as the 1st International Violin Competition "Madeira Music Festival", the International Demidov Competition, the Grand Prix at the Diaghilev Competition, the International Pablo Saraste Competition and others. Professor at the Academy of Music "Carl Maria von Weber" in Dresden.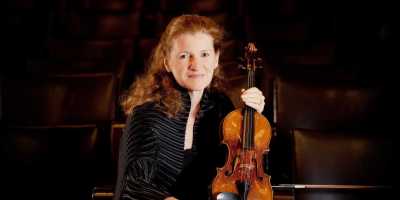 Was a member of the Chamber Orchestra of Europe from 1987 till 1993 when she won the position of First Concertmaster of the Vienna Radio Symphony Orchestra. As a soloist and chamber musician she performed extensively in all the major European cities and is Professor of violin in the University for Performing Arts in Graz in 1997.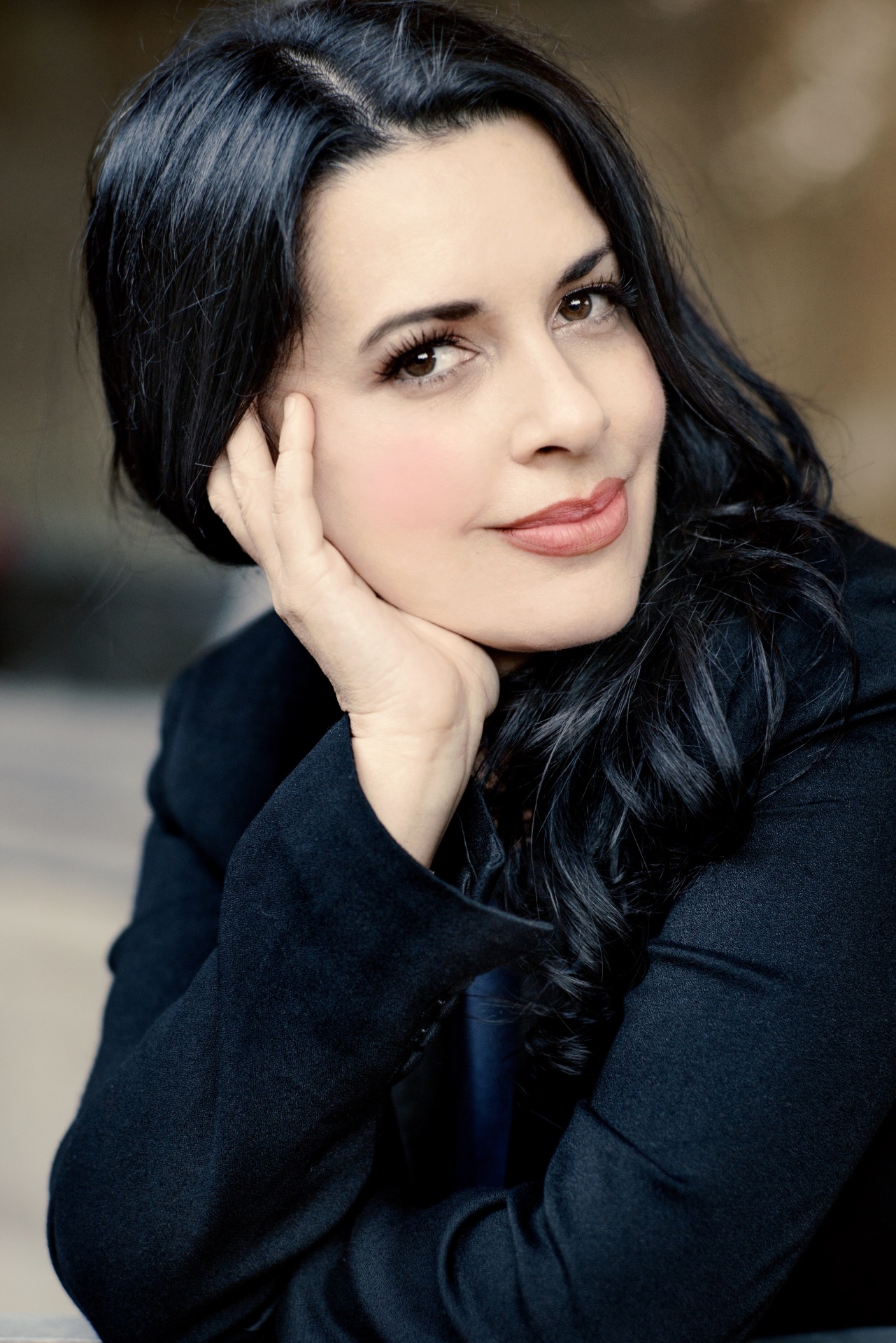 She was chosen as the British representative in the ECHO (European Concert Halls Organisation) "Rising Star" concert series and gave recitals in Paris, Vienna, Amsterdam, Brussels and New York, leading to performances with the Royal Philharmonic Orchestra, the BBC Symphony Orchestra, the BBC Philharmonic Orchestra, among others. She has collaborated with renowned orchestras and has performed extensively at many international festivals. 
Artistic Director of the Oxford Chamber Music Festival, she is violin professor at the University of Music and Performing Arts of Graz.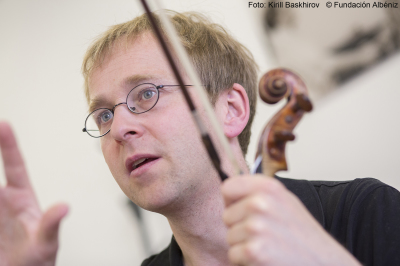 Heime Müller, born in Hamburg, Germany, was first and second violinist in the Artemis Quartet from 1991-2007. He performed all around the world in the major concert halls and festivals. Heime Müller has become a well-known teacher for violin and for chamber music. He taught at the University of Arts in Berlin and is currently Professor for violin and chamber music at the Musikhochschule Lübeck.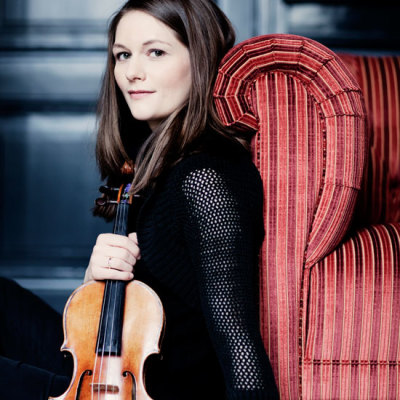 Neudauer sparked sensation at the Leopold Mozart International Competition in Augsburg, where she not only won 1st prize, but was also Mozart Prize, Richard Strauss Prize and the Audience Prize. She performs with the most important orchestras and has also dedicated herself to the performance of contemporary music and has worked, amongst others, with the Ensemble Intercontemporain and Pierre Boulez as also with the Österreichische Ensemble für Neue Musik (OENM). In her artistic activities, chamber music plays a significant role, which together with her solistic performances. In 2010 she was appointed Professor for violin at the Saar University of Music.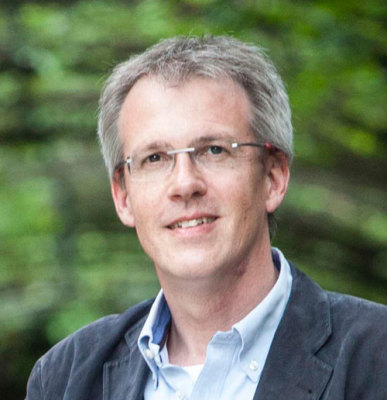 He has performed as soloist with many major orchestras and his concert diary include engagements in the Leipzig Gewandhaus, the Musikvereinssaal in Vienna, at the Bregenz Festival and in the Zürich Tonhalle. He is also a dedicated chamber-music player, chamber music partner include Juri Bashmet, Aurèle Nicolet, Jörg Widmann and Bruno Canino. Founder of the Vienna Piano Trio with which he has played in almost all the major music centres. He is leader of the Austro-Hungarian Haydn Philharmonic Orchestra and guest leader of the Camerata Salzburg. Professor of chamber music at the University Mozarteum Salzburg in Salzburg.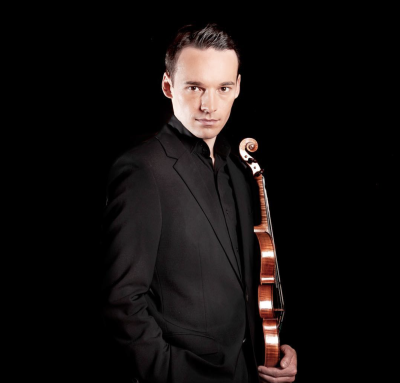 In 2006 he established himself as one of the most interesting violinists of his generation through his debut CD with sonatas by Brahms, Debussy, Ysaye and Mendelssohn. Conductors he collaborated with are, amongst others, Gerd Albrecht, Herbert Blomstedt, Andrey Boreyko, James Gaffigan, Hartmut Haenchen, Manfred Honeck, Anu Tali and Antoni Wit. He is Professor for Violin at the "Leopold-Mozart-Zentrum" of the University of Augsburg.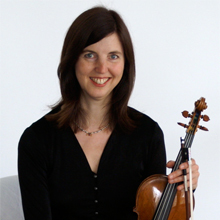 Since her debut in Weill Hall, Carnegie Hall in 1991, Valerie Rubin has concertized world-wide. She has been an invited guest at chamber music festivals in Salzburg, Schleswig-Holstein, Prussia Cove and Blonay and has made numerous recordings with all the major German radio stations. Valerie Rubin is a sought after interpreter of contemporary music as well as an enthusiastic baroque violinist. She is presently leading violinist of "the rubin chamber players"and professor of violin at the Hochschule für Musik Nürnberg.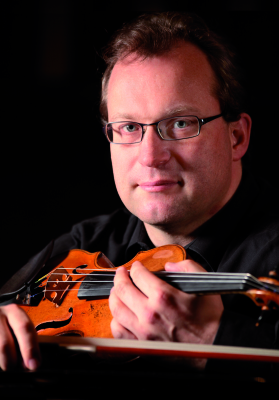 One of the most prominent violinist of his generation in Germany. Honours at various competitions in Europe, as Berlin, Freiburg, Munich, Caltanissetta, Heerlen, Sion, Bloomington and Napa. Member of the Gililov Piano Quartet Berlin, he is professor at the University of Music and Theatre in Hamburg where he is presently also serving as Head of Strings. Among his students are competition price winners, many of his alumnae are holding orchestral jobs in important German cities, for example in Berlin, Essen, Hamburg, Leipzig or Munich.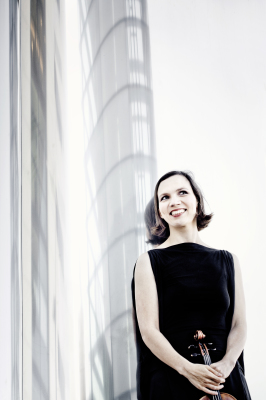 In addition to being a founding member of the Signum Quartet, Annette regularly performs with artists such as Carolin Widmann, Nils Mönkemeyer, William Youn, David Cohen, Liza Ferschtman and Priya Mitchell at festivals including the Musikfestspielen Mecklenburg –Vorpommern, Lofoten International Chamber Music Festival, Musiktage Hitzacker and Kammermusikfest Sylt. At the beginning of 2016, Annette has been appointed as violin lecturer at the Louis Spohr Music Academy in Kassel.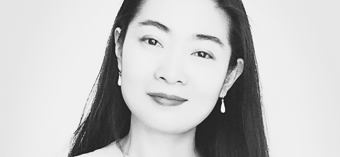 Prize winner at the International Telemann Competition in Magdeburg, at International Music Competition Maria Canals of Barcelona and at the Fourth Joseph Haydn International Chamber Music Competition in Vienna. She appeared as soloist and as chambermusician in many cities in China, Russia, Ukraine and Europe. Professor at the University of Arts of Berlin.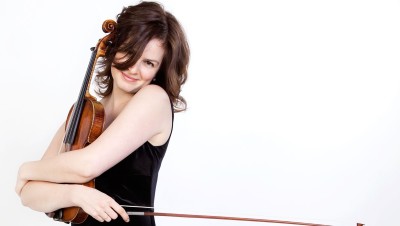 As soloist and chamber musician, she has performed at multiple international festivals and has been awarded a number of prizes in international music competitions. Constant collaboration with prestigious orchestras such as RAI Torino (Italy), la Orquesta della Radiotelevisione della Svizzera Italiana  Lugano (Switzerland), Württembergisches Kammerorchester Heibronn (Germany), Haydn Orchester of Bolzano.
Since 2015 Valeria Zorina has a Professorship for Postgraduate and Master Studies at the CSKG in Madrid.