27th of July - 1st of August 2020
He toured as soloist in many countries from USA to Finland, from Wien to Paris and everywhere had a big success. He has a big repertoire as virtuoso music for violin as well as violin sonatas. He also played a lot of chamber music as a member of chamber ensembles like Romantic Piano Trio, Concertino and Premier Trio Moscow. He played with various orchestras in London, Kiev, Kharkov, Cyprus, Tunis and in many cities of Russia. He gave recitals in Washington, Wien, Paris, Bruxelles, Moscow, Kiev, Turku etc. Now he is a professor of violin in Central Music School of Moscow Tchaikovske Conservatory.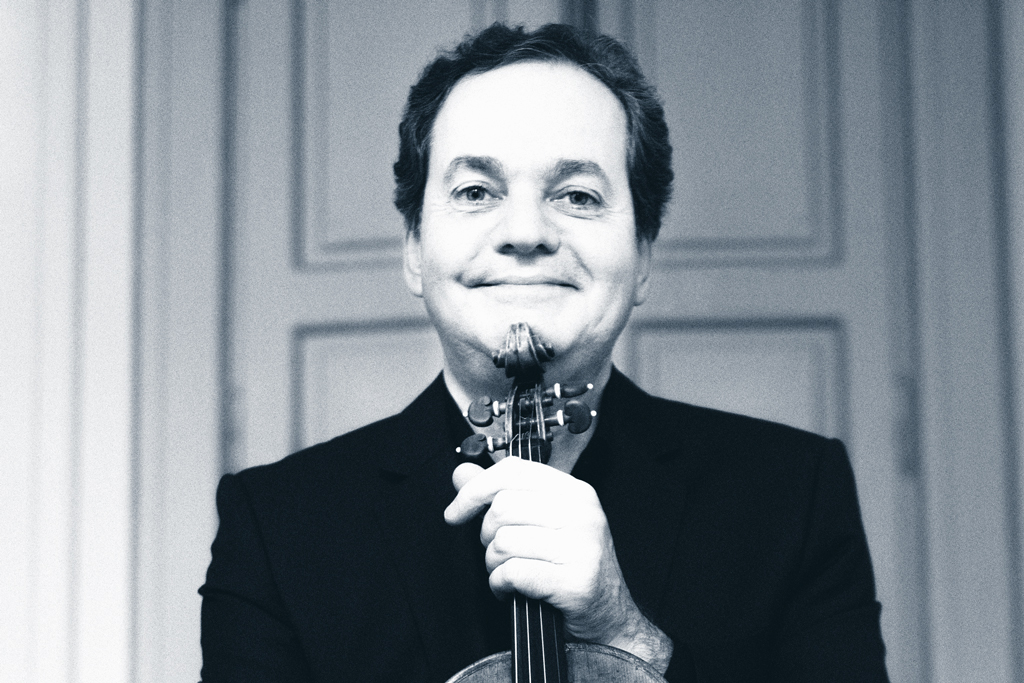 21st - 26th of September 2020
Engagements with top international orchestras  under Claudio Abbado, Dennis Russel Davies, Christoph von Dohnányi, Bernard Haitink, James Levine, Lorin Maazel, Zubin Mehta, and others. Artistic Director of the Schwäbische Frühling Music Festival and Professor at the Vienna University of Music.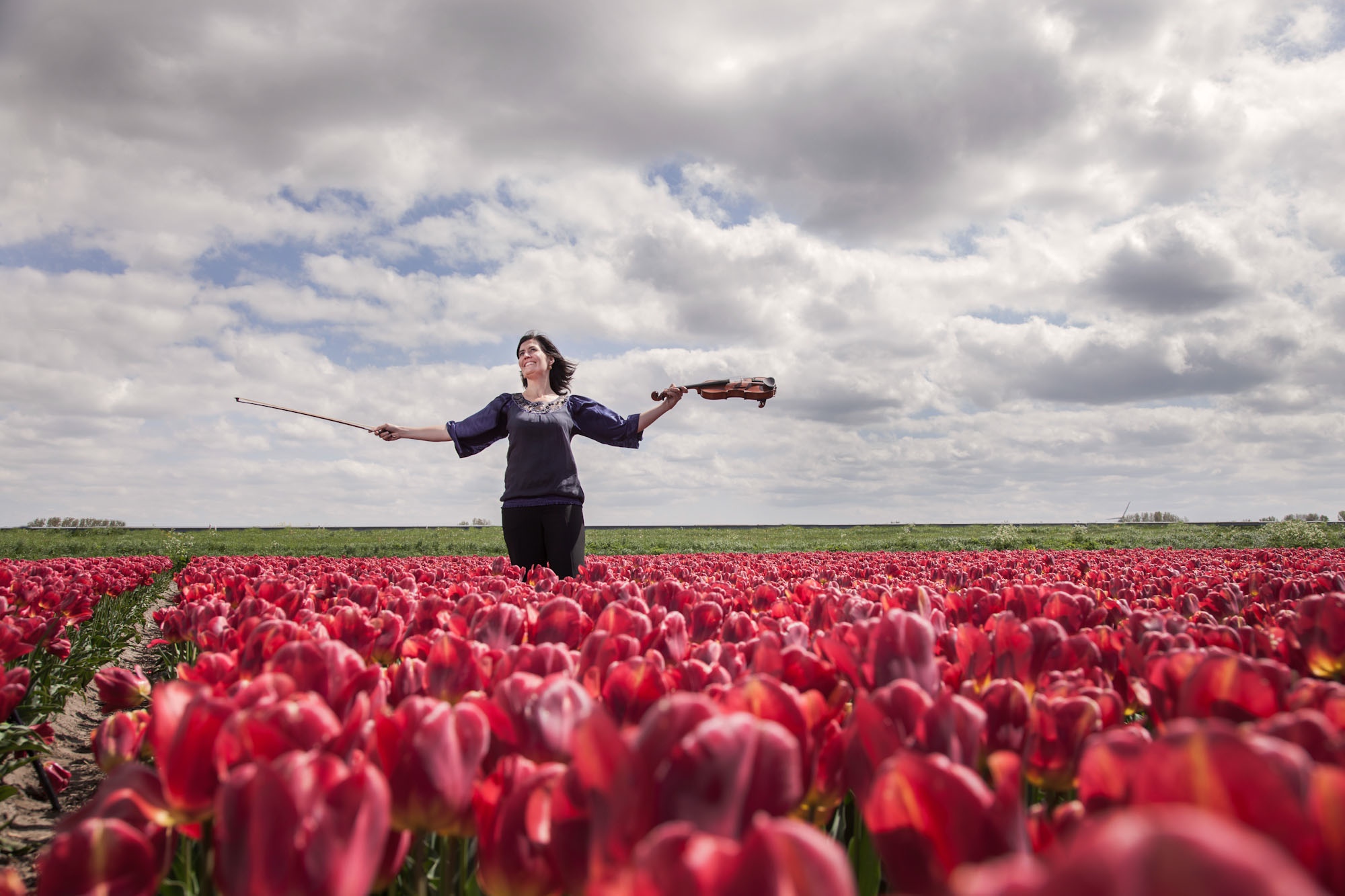 She performed regularly as a soloist with orchestras, among them the Residentie Orchestra of The Hague, the Dutch Radio Chamber Orchestra and the Rotterdam Philharmonic Orchestra and different orchestras in Germany and South America. She plays in many chamber music formations and is a member of the EnsembleCaméléon. She has performed at the Salzburger Festspiele, the Orlando Festival and the Euregio Festival. She is professor at the conservatory of Groningen in the Netherlands and violin coach at the Schleswig Holstein Music Festival in Germany.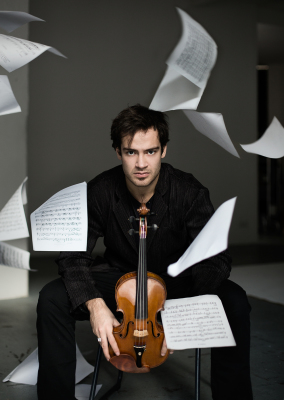 27th of July - 1st of August 2020

Second Prize in Tchaikovsky Competition in 2019, winner of the International Violin Contest Henri Koch, of the Queen Elizabeth Competition and First Prize at the "Montreal International Musical Competition". Concerts with the hr Sinfonieorchester and Christoph Eschenbach, the Orchestra Sinfonica Nazionale RAI in Turin under the baton of Andrey Boreyko. He has performed with the NDR-Sinfonieorchester Hamburg, the Belgian National Orchestra, the Royal Philharmonic Orchestra of Liège, the Moscow Philharmonic Orchestra and the Staatsorchester Rheinische Philharmonie. Professor at Liège Royal Conservatory and the International MusicAacademy in Liechtenstein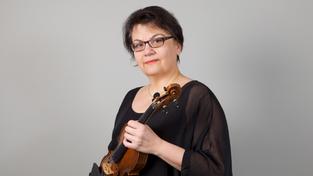 21st - 26th of September 2020

Prize winner at the Bach Competition in Leipzig, at the Curci Competition in Naples and at the Tchaikovsky Competition in Moscow. She was first violin of the Bulgarian State String Quartet and performed in numerous concert tours throughout Europe. She worked with renowned conductors such as Marcello Viotti, Emmanuel Krivine, Michael Stern, Pavel Kogan, Umberto Benedetti Michelangeli and others. Dora Bratchkova is 1st Concertmaster of the Radio Symphony Orchestra Saarbrücken and first violin of the Rasumowsky Quartet. She is violin professor at the University of Music and Performing Arts of Mannheim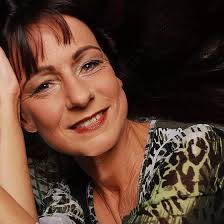 Maria Egelhof is violin professor at the Musikhochschule Lübeck. Already at a young age she began her concert activities as a soloist with important orchestras as well as chamber musician to almost all European countries and the states of the former Soviet Union. Students of her violin class are now active in internationally acclaimed ensembles as well as in renowned orchestras and soloists
24th - 29th of August 2020
She has appeared at chamber festivals around the world, including Kuhmo, Ravinia, Staunton, Orford, Helsinki, Oslo Early and Trondheim Chamber Music and Barokkfest to name a few. She performed for years with the Mahler Chamber Orchestra and has been guest leader with the Stockholm Philharmonic and Opera orchestras, London Symphony Orchestra, Frankfurt and Munich Opera, Helsinki Philharmonic and Odense Symphony Orchestra. She performs regularly with the new music ensemble MusikFabrik in Cologne and the baroque group Barokkanerne Oslo. Anna has been appointed Professor at the Zürich Hochschule der Künste from Autumn 2020.
7th - 12th of September 2020
Prizes at international competitions as International "Andrea Postacchini" Violin Competition in Fermo, International Chamber Music Competition in Trondheim, Baltic International Violin Competition in Gdańsk, International Music Competition in Osaka, and others. Performances as a soloist with leading orchestras under such conductors as T. Wojciechowski, T. Strugala, M. Dworzynski, Jose Maria Florencio Jr., J. Maksymiuk, P. Wajrak, P. Chromcak. Teaching activities in Poland, Slovakia, Iran, and since 2016 has been teaching at the University of Music and Performing Arts Vienna, leading the class for the highly gifted and the preparatory course for violin.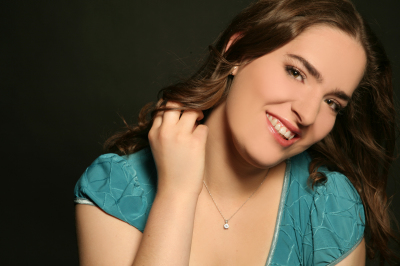 31st of August - 5th of September 2020
First prize at the Donald Portnoy International Violin Competition in Augusta/Georgia, she has appeared with the Deutsche Symphonieorchester Berlin, the Hamburger Symphoniker, the Klassik Philharmonie Hamburg, the Moscow Symphony Orchestra, to name just few and has toured through Argentina, Uruguay, Russia, the Ukraine, Europe, China, and the USA. Professor at the University of Music Franz Liszt Weimar and on faculty at the University of Music and Theatre Felix Mendelssohn Bartholdy Leipzig

International career as a soloist and first violinist of the Amati Quartet and the Miró Trio, engagements as a conductor of the Camerata Hanseatica Gdansk and the Lucerne Chamber Orchestra. He has been concertmaster in Essen, Frankfurt, Cologne, Lübeck, and guest concertmaster at the Mahler Chamber Orchestra and the Balthasar Neumann Ensemble. Violin professor at the Freiburg University of Music - successor of Prof. Rainer Kussmaul. His students are award winners of international competitions, as: ARD in Munich, Franz Schubert in Graz, and Charles Hennen in Heerlen, and currently they hold positions in orchestras and educational institutions worldwide. 

** the students has to prepare one sonata by J. Brahms and  7 places available for active students
27th of July - 1st of August 2020
Her CD "EurAsian Gold" (Medtner / Kaunzner) will be released with SONY Classical, her composition "Jasmine Rice" for violin & orchestra with Furore Edition Kassel. From 2010-2018 she served as youngest professor at German School of Music Weimar, Kangnam University, South Korea. Since then she has been teaching at Victory Academy Berlin for musical excellence®. Invitations from renowned faculties such as Vienna, Juilliard School, or Barenboim-Said. As a Stradivari Artist she performs with her EurAsian ensemble "Viktoria & Virtuosi". American Record Guide benchmarks her CD (Ysaye / Kaunzner) among the top 3 worldwide.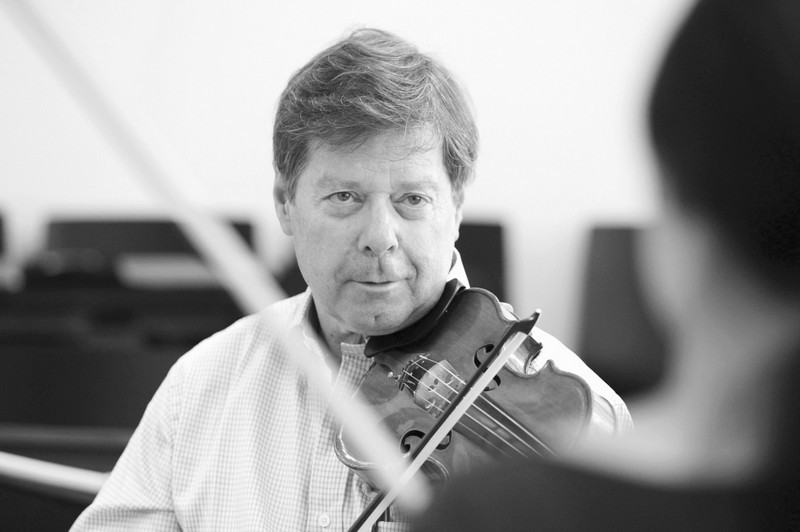 He started his career at an early age -as soloist (40 violin concertos) recitalist - collaborating with pianists like Pnina Salzman  Arie Vardi  Shoshana Rudiakov and many others. Was premarius of Sol-La-Re- string quartet Israel Barock Players Modus Ensemble and participated in Festivals like Salzburg and others. His students are all over the world. He is Prof. Emeritus at Tel-Aviv University and Graz Art-University. International Chair at Manchester Royal College, and guest Prof. at Fiesole. Member of jury in International competitions, and give regularly Master Classes all over the world.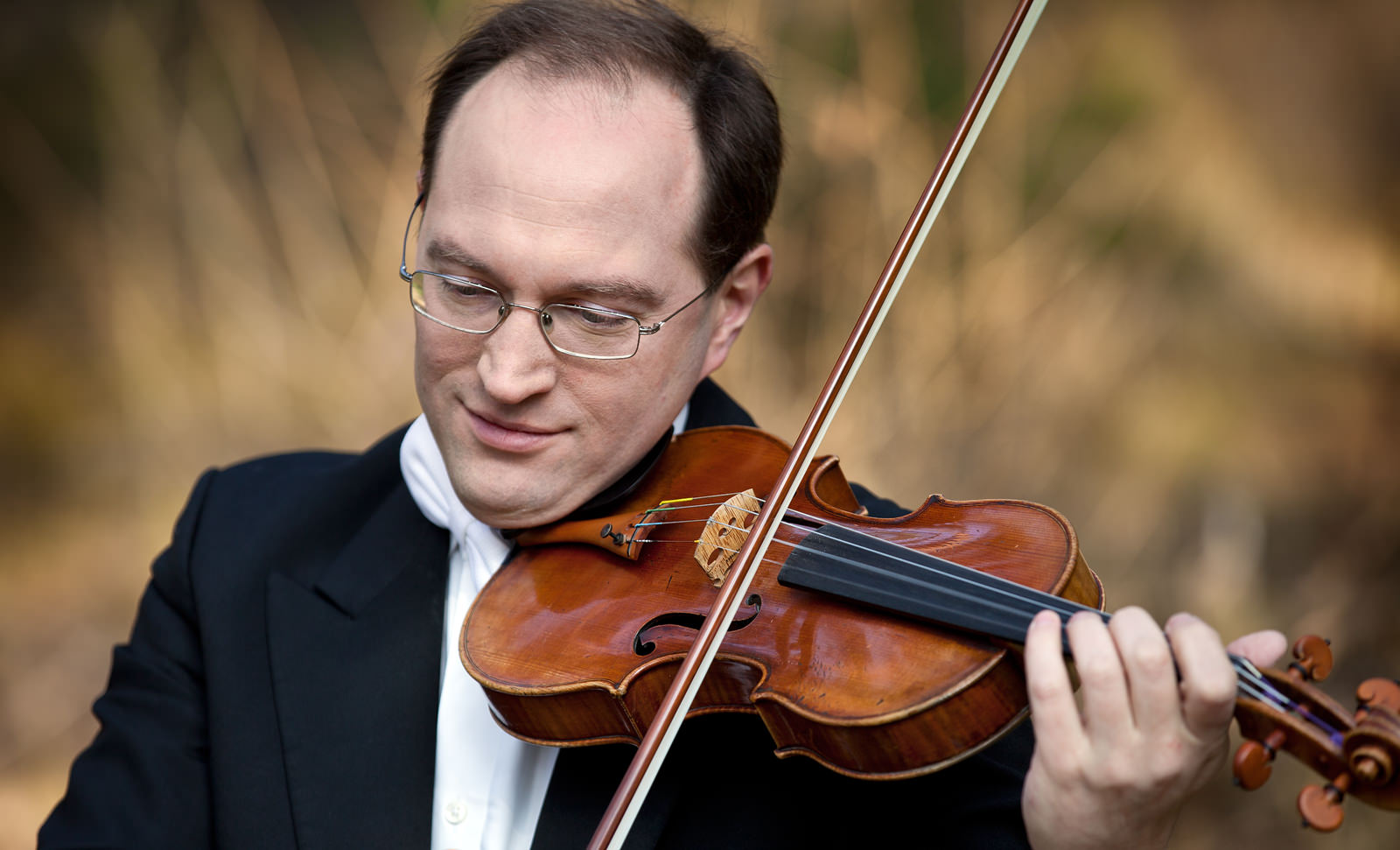 7th - 12th of September 2020
Winner of the International Chateau de Courcillon Violin Competition, violinist Reto Kuppel is one of the most prestigious german performers of his generation. He has performed throughout Europe and the United States. Currently he is Professor of violin at the Hochschule für Musik in Nuremberg, Germany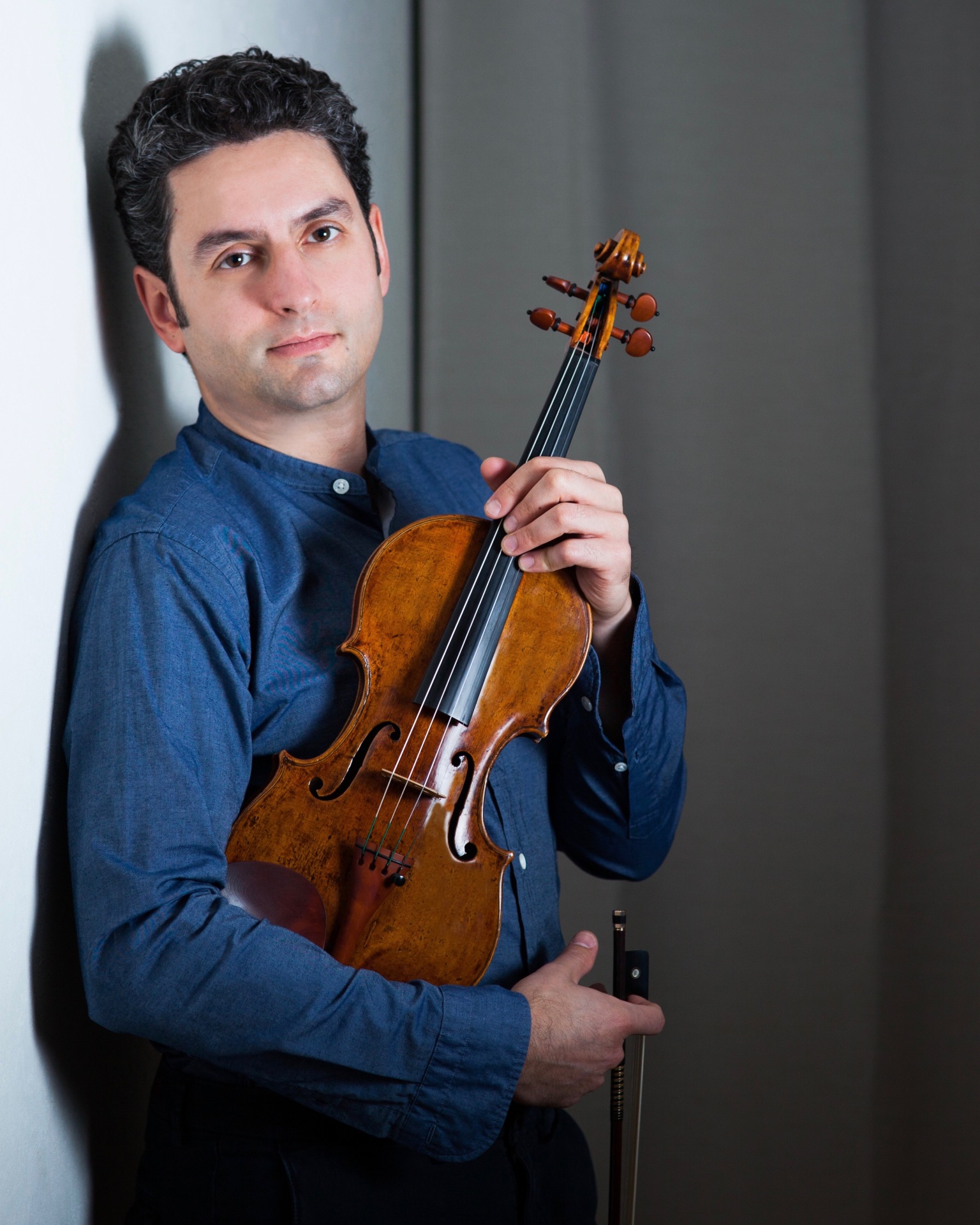 24th of July - 1st of August 2020
Prize winner of several international competitions, his concert activity brought him to perform in the whole Europe, as well as in Japan, Canada and USA. He often performed as a soloist with prestigious orchestras such as the Zagreb Soloists, the National Philharmonic of Moldavia and the Korean Chamber Orchestra. Guest Concertmaster of the "Osaka Philharmonic Orchestra", "Tokyo Symphony Orchestra", the "Orchestra Ensemble Kanazawa" and the Hyogo Performing Art Center Orchestra. He gives Master-classes in Europe as well as in Japan. In 2019 Mauro Iurato was awarded with the 8th Kobe Art Award "Excellence Price" for his artistic and pedagogic achievements.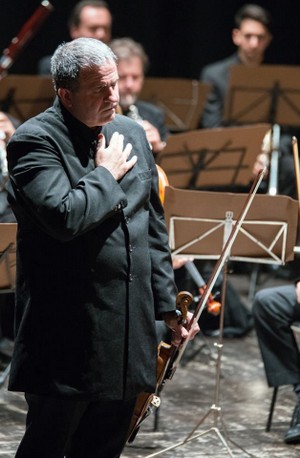 One of the great violinists of his generation, performed in most prestigious halls (Carnegie Hall in New York, Salle Pleyel in Paris, St.Petersburg Philharmonic Hall, Teatro alla Scala in Milan, Barbican Center in London and Suntory Hall in Tokyo), with leading orchestras, (London Symphony, National de France, Accademia di Santa Cecilia in Rome, Orchestra Nazionale della RAI, Orchestre de la Suisse Romande, Istanbul Borusan Philharmonic Orchestra, Enescu Philharmonic Orchestra, SWR Sinfonieorchester Stuttgart, Moscow State Symphony) and with conductors as Flor, Steinberg, Casadesus, Luisi, Lazarev, Aykal. Artist in Residence of the Orchestra Sinfonica Verdi di Milano. ​7th - 12th of September 2020

PR is today supposed to be one of the most sought after European violin teachers of his generation. A famous string quartet player by himself and professor at the University Mozarteum Salzburg he fostered great young talents like Ziyu He or Clara Shen, both winners of the last Menuhin Competitions. He is the artistic director of the Mozart International Zhuhai Competition for Young Musicians.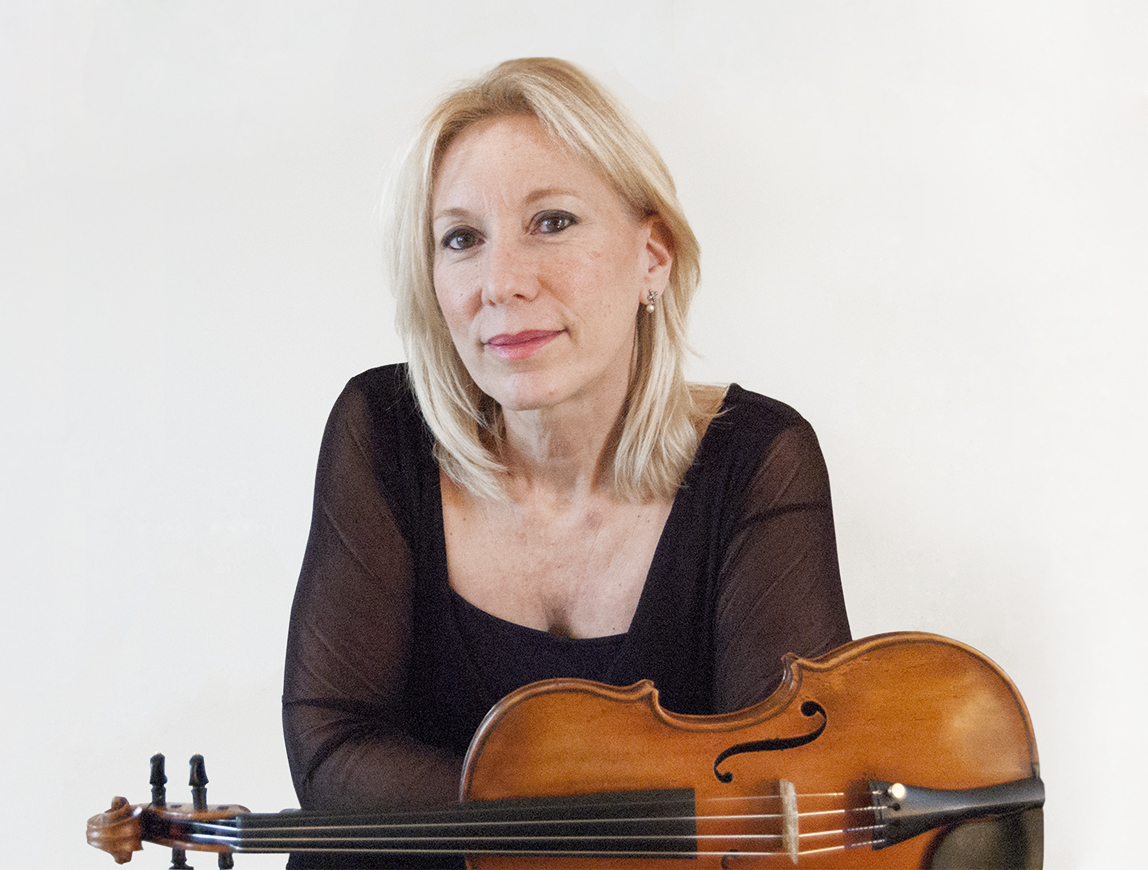 31st of August - 5th of September 2020

Her highly acclaimed recordings include the complete Solo Sonatas and Partitas of JS Bach, and the complete works of Schubert. She is Professor at the Guildhall School in London, and is regularly invited to give masterclasses internationally, which include the Curtis Institute, the Mozarteum, Beijing Central Conservatory and conservatories throughout Europe and the Far East.  She has adjudicated on many major international violin competitions, including the Menuhin, Leopold Mozart, Salzburg Mozart, Isang Yun, and Louis Spohr International Competitions. She performs on a GB Guadagnini from 1777, which has been financed with kind help from NW Brown.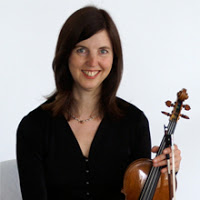 31st of August - 5th of September 2020

Since her solo debut in Carnegie Hall in 1991, Valerie Rubin has concertized world-wide. She has been an invited guest at international chamber music festivals in Salzburg, Schleswig-Holstein and Prussia Cove, and has made numerous recordings for CDs and the major German radio stations. Valerie Rubin is a prominent educator in the tradition of her teachers Ivan Galamian and Sandor Vegh, a sought after interpreter of contemporary music as well as an enthusiastic baroque violinist. Valerie Rubin is presently leading violinist of "the rubin chamber players" and professor of violin at the Hochschule für Musik Nuremberg, Germany.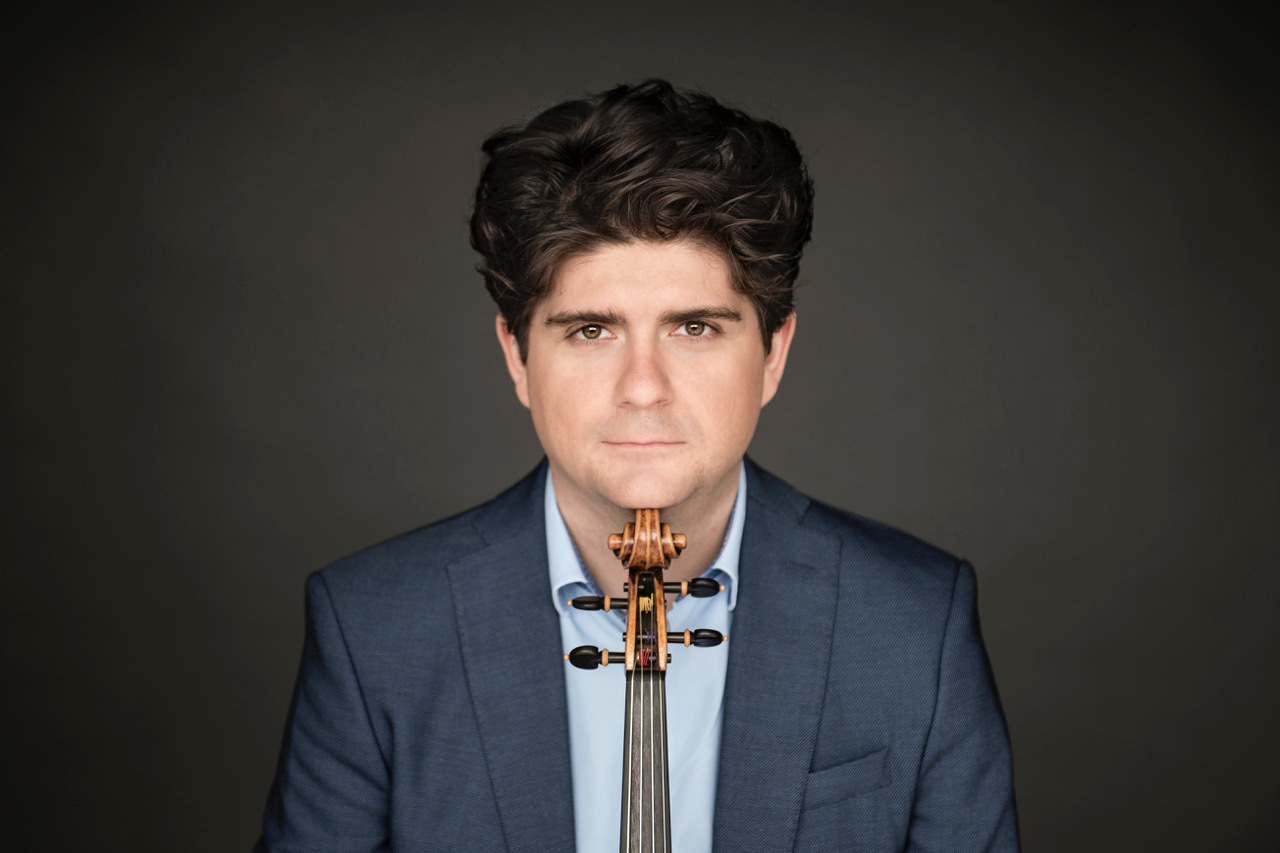 Concertmaster of the Vienna State Opera and Philharmonic and prizewinner of prestigious competitions such as Premio Paganini in Genoa and George Enescu in Bucharest, he is establishing himself as one of the most unique and polyvalent concert artists of today's generation. His newest album "Reflets" was nominated for the International Classical Music Awards. His latest engagements included solo debuts at prestigious halls like Carnegie Hall's Stern Auditorium, Berlin Konzerthaus, Paris Philharmonie, with many orchestras including the Basel Symphony Orchestra, the Munich Chamber Orchestra, and the Montreal Symphony Orchestra.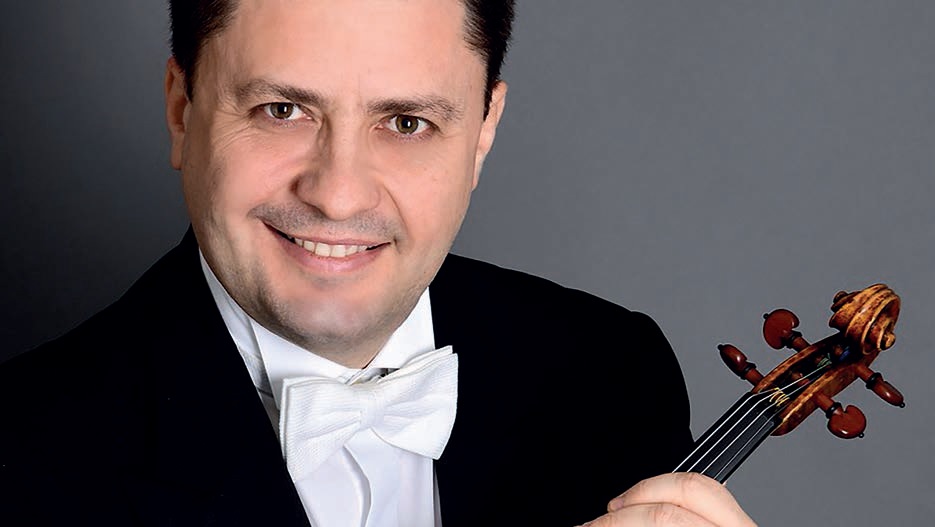 14th - 19th of September 2020

First Concertmaster of the Tonhalle Orchestra in Zürich, he played under the baton of conductors as Riccardo Chailly, Daniele Gatti, Lorin Maazel, Daniel Barenboim, Valery Gergiev, etc. He has performed as a soloist with prestigious orchestras as RAI, Tonhalle Orchester Zurich, Orchestra della Svizzera Italiana. As a passionate chamber musician he has appeared with artists such Bruno Giuranna, Dmitry Sitkovetski, Fazil Say, Yuja Wang and many others. Professor at the University of Music of Italian Switzerland in Lugano, Klaidi Sahatçi plays an Antonio Stradivarius violin, the "ex Wieniawsky".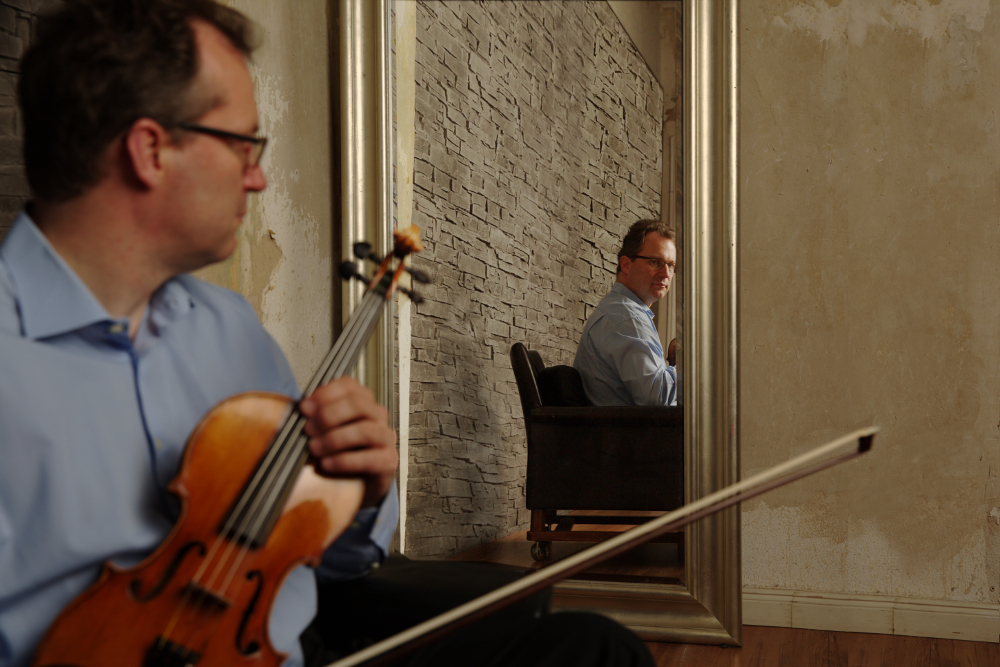 14th - 19th of September 2020

One of the most prominent violinist of his generation in Germany. Honours at various competitions in Europe, as Berlin, Freiburg, Munich, Caltanissetta, Heerlen, Sion, Bloomington and Napa. Member of the Gililov Piano Quartet Berlin, he is professor at the University of Music and Theatre in Hamburg where he is presently also serving as Head of Strings. Among his students are competition price winners, many of his alumnae are holding orchestral jobs in important German cities, for example in Berlin, Essen, Hamburg, Leipzig or Munich.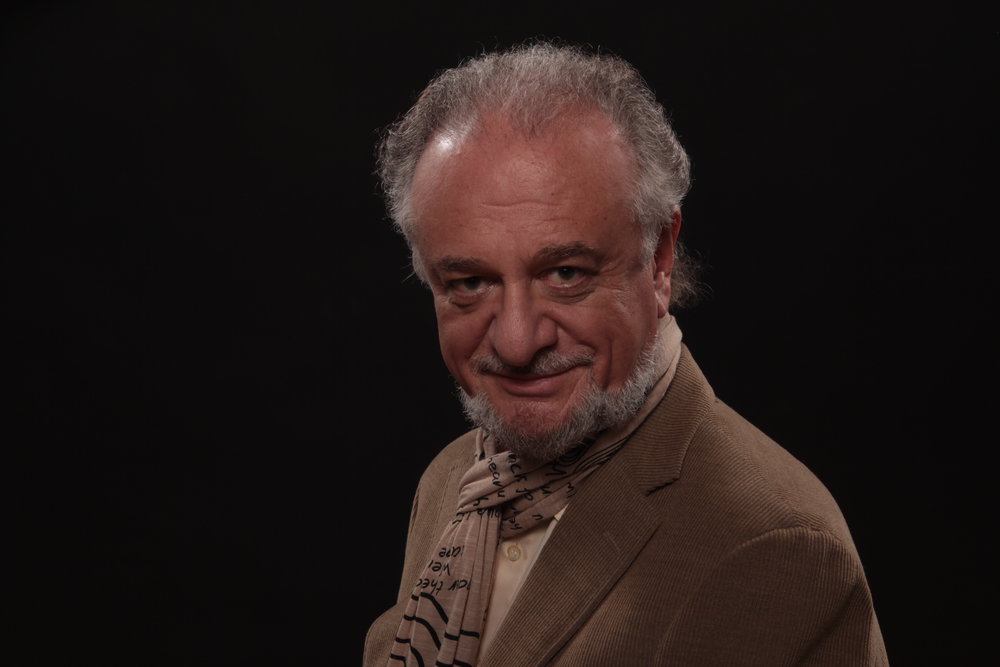 17th - 22nd and 24th - 29th of August 2020

As violinist, conductor, and chamber musician, has performed in major concert halls, and collaborated with such musicians as Yehudi Menuhin, Ida Haendel, Martha Argerich, and others. One of the most highly regarded violin pedagogues of his generation, he is Artistic Director for Strings and holds Carnell Distinguished Professor of Violin at Temple University in Philadelphia. He has taught master classes in virtually every foremost conservatory, and also serves as a jury member at international competitions.  His students consistently win top prizes at the most prestigious international competitions and hold leading positions in orchestras in Europe, Asia, and the USA.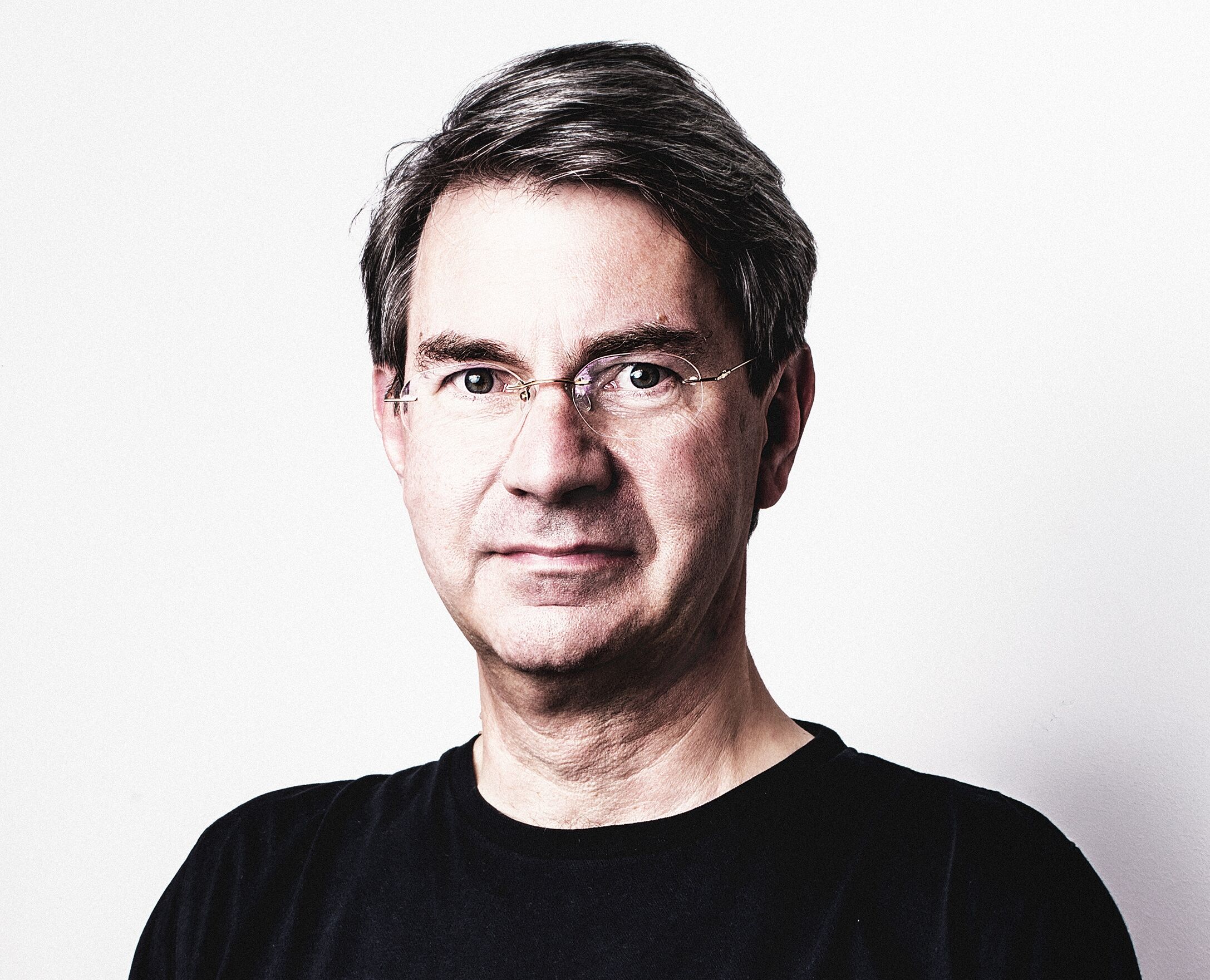 7th - 12th of September 2020

Founder member and first violinist of the Artis Quartet of Vienna in residence at the Musikverein Vienna. Performances at international concert halls and festivals. Awards as Grand Prix du Disque, Diapason d'O, Prix Caecilia, Indie Award, Echo Klassik, etc. Gives regularly masterclasses in schools like the Royal College London, Beijing, Eastman, Yale, Sibelius Helsinki, Geidai Tokyo, Seoul University,  MISQA Montreal etc.. His students are prize winners at competitions as Fritz Kreisler Vienna, Tchaikovsky Moscow, New York Concert Artists and members of many orchestras. Professor of violin and chamber music at the University of Music and Performing Arts Vienna.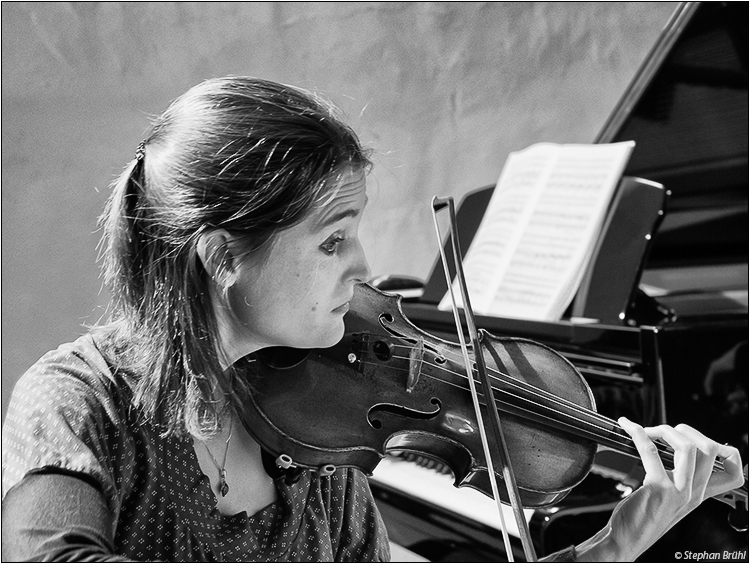 24th - 29th of August 2020

Laureate e.g. of the L. Spohr Competition, she has performed in Europe, the USA and Asia with the Oberon Trio or with chamber music partners including Kolja Blacher, Tabea Zimmermann, Natalia Gutman, Jens-Peter Maintz, Jörg Widmann and Ian Bostridge. She soloed with orchestras such as the Staatskapelle Weimar and the Davos Festival Orchestra. A founding member of both the Mahler Chamber Orchestra and the Lucerne Festival Orchestra and a sought-after concertmaster, she worked with conductors like Claudio Abbado, Bernard Haitink, Pierre Boulez, Daniel Harding and Andris Nelsons. Professor of violin at the Music and Arts University of the City of Vienna
27th of July - 1st of August 2020

He cofounded and led the Sinfonietta Cracovia, was guest concertmaster of Radio Symphony Orchestra in Cracow, concertmaster of Sinfonia Varsovia, and cooperated with eminent musicians as Y. Menuhin, K. Penderecki, S.Mintz, E. Krivin and J. Semkow. He  has recorded for Naxos, Dux, CD Accord, Chandos Records and Virgin Classics. First concertmaster of National Polish Radio Symphony Orchestra in Katowice, as a solist, he has performed solo concerts with such great orchestras as Sinfonia Varsovia, Polish Radio Symphony Orchestra Katowice, Polish Chamber Orchestra, Capella Cracoviensis, Sinfonietta Cracovia and others. Professor at the Academy of Music in Cracow.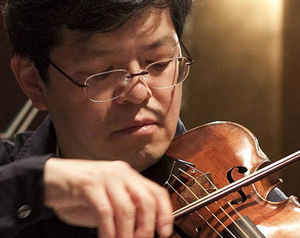 21st - 26th of September 2020
Winner of the All Japan Musical Competition, he was invited as a concertmaster of The Tokyo Philharmonic Orchestra, where he served for 2 years. He played with many orchestras in Europe and Japan as a concertmaster: Les Arts Florissants, La Chapelle Royale, Collegium Vocale Gent, Tokyo Bach Mozart Orchestra etc. Presently he is the concertmaster of La Petite Bande and Bach Collegium Japan.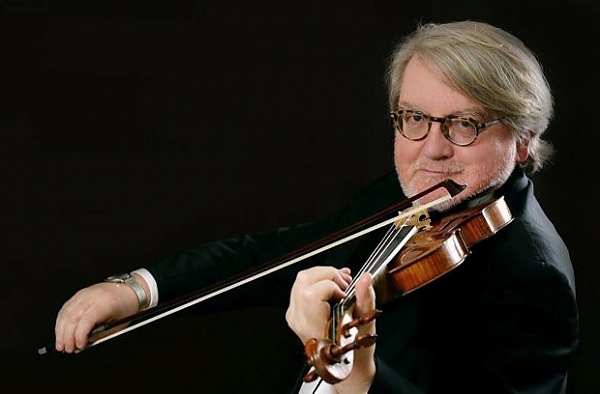 Founder and artistic director of the Kammersolisten der Deutschen Oper Berlin chamber orchestra, he is invited to competitions as a juror. Well-respected teacher, he has been teaching master classes in Germany, Spain, Italy, Japan and South Korea. President of the Internationale Beethoven Gesellschaft in Berlin and Professor of violin at the University of Arts of Berlin (UDK).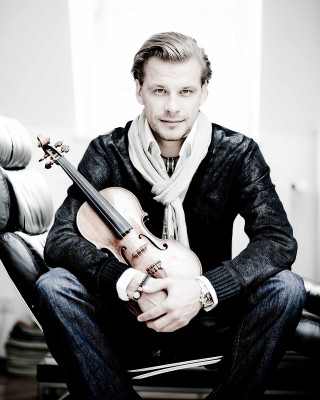 16th - 20th of September 2020
Supported and guided by Sir Yehudi Menuhin at a young age, Kirill Troussov is now widely recognized as one of the leading violinists of his generation. He works with renowned orchestras and is a regular guest at prestigious festivals. Kirill Troussov regularly gives master classes for violin worldwide at significant music institutions and renowned international music festivals. He is very involved with the discovery and promotion of young talents (from the age of five) so that among his small "greats" there are winners and award-winners every year at numerous international junior competitions.
The chamber musician and soloist Holger Wangerin is professor at the University of Music and Theater Rostock/ Germany. He performed into festivals such as Salzburg, Lucerne, London, Edinburgh, Vienna, Paris and Tokyo, collaborating with such conductors as Mariss Jansons, Pierre Boulez and Claudio Abbado. As a member of the Chagall Quartet Berlin, Holger Wangerin is guest at festivals such as the Mozartfest Würzburg or the Rheingau Music Festival. His students are prize winners and hold positions in renowned orchestras.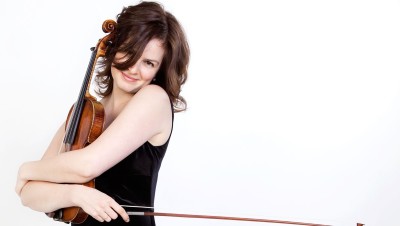 As soloist and chamber musician, she has performed at multiple international festivals and has been awarded a number of prizes in international music competitions. Constant collaboration with prestigious orchestras such as RAI Torino (Italy), la Orquesta della Radiotelevisione della Svizzera Italiana  Lugano (Switzerland), Württembergisches Kammerorchester Heibronn (Germany), Haydn Orchester of Bolzano.
Since 2015 Valeria Zorina has a Professorship for Postgraduate and Master Studies at the CSKG in Madrid.