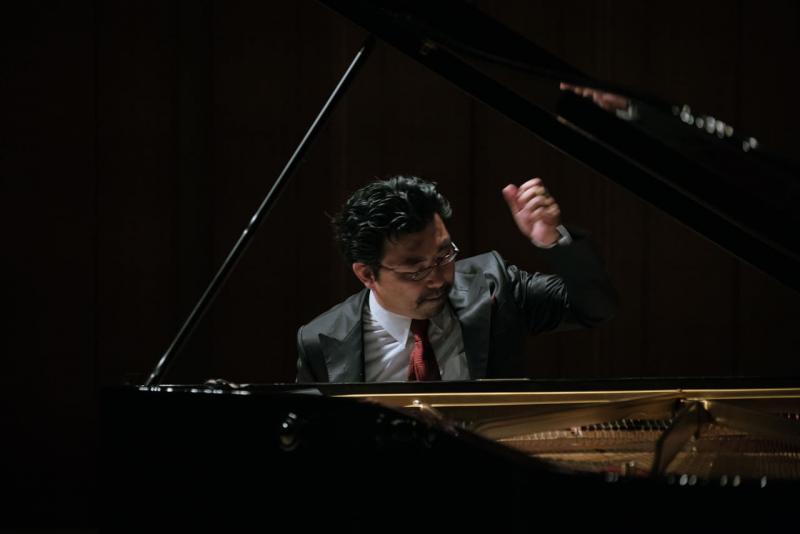 10th - 15th of August 2020

After winning third place at the Clara Schumann International Piano Competition, he won more than 10 awards at international competitions. He performed with the Tokyo Symphony Orchestra, the Royal Metropolitan Orchestra, the Royal Chamber Orchestra and the Danube Symphony Orchestra etc., and in concert halls in Japan, USA, Russia, Germany, France, Italy, Spain, Austria, Hungary, Poland, Taiwan and Columbia. Professor of Budapest International Piano Masterclass, visiting professor at Senzoku Gakuen Music College, a specially-appointed associate professor at Osaka College of Music, and visiting professor at Utsunomiya Junior College.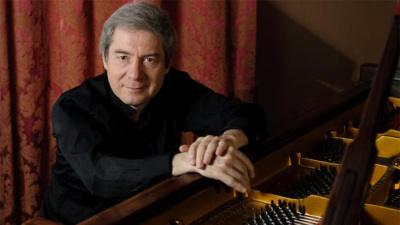 27th of July - 1st of August 2020

Juror for International Piano Competitions, including Leeds, Chopin (Warsaw), Van Cliburn, Santander, Beethoven (Vienna), Tchaikovsky (Moscow). He has performed with the most important orchestras and conductors of the world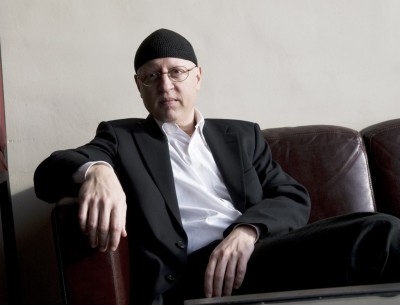 27th of July - 1st of August 2020

Winner of the Senigallia International Piano Competition, of the Deutscher Musikwettbewerb and of the International Bösendorfer Competition, Stefan Arnold has performed in many of the world's major concert hall. 2004 Arnold was appointed professor for piano at the Universität für Musik und darstellende Kunst, Wien. 2015 he additionelly got a professorship at Hochschule Hanns Eisler, Berlin.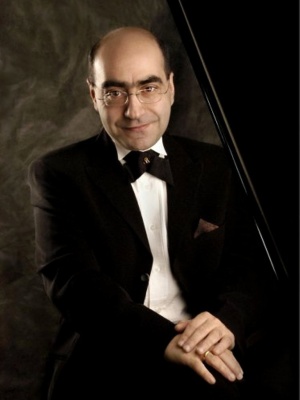 Prize-winner of the world's most prestigious competitions including the Leeds, Van Cliburn, Guardian Dublin, William Kappell, Gina Bachauer, and World Piano Competition. He has given recitals all over the world. Piano Professor and dean of department at the Jerevan State Conservatory of Music.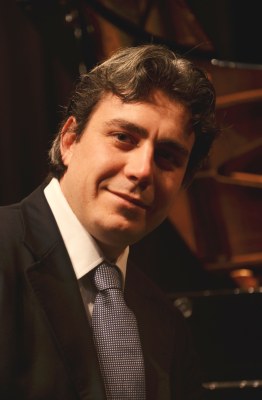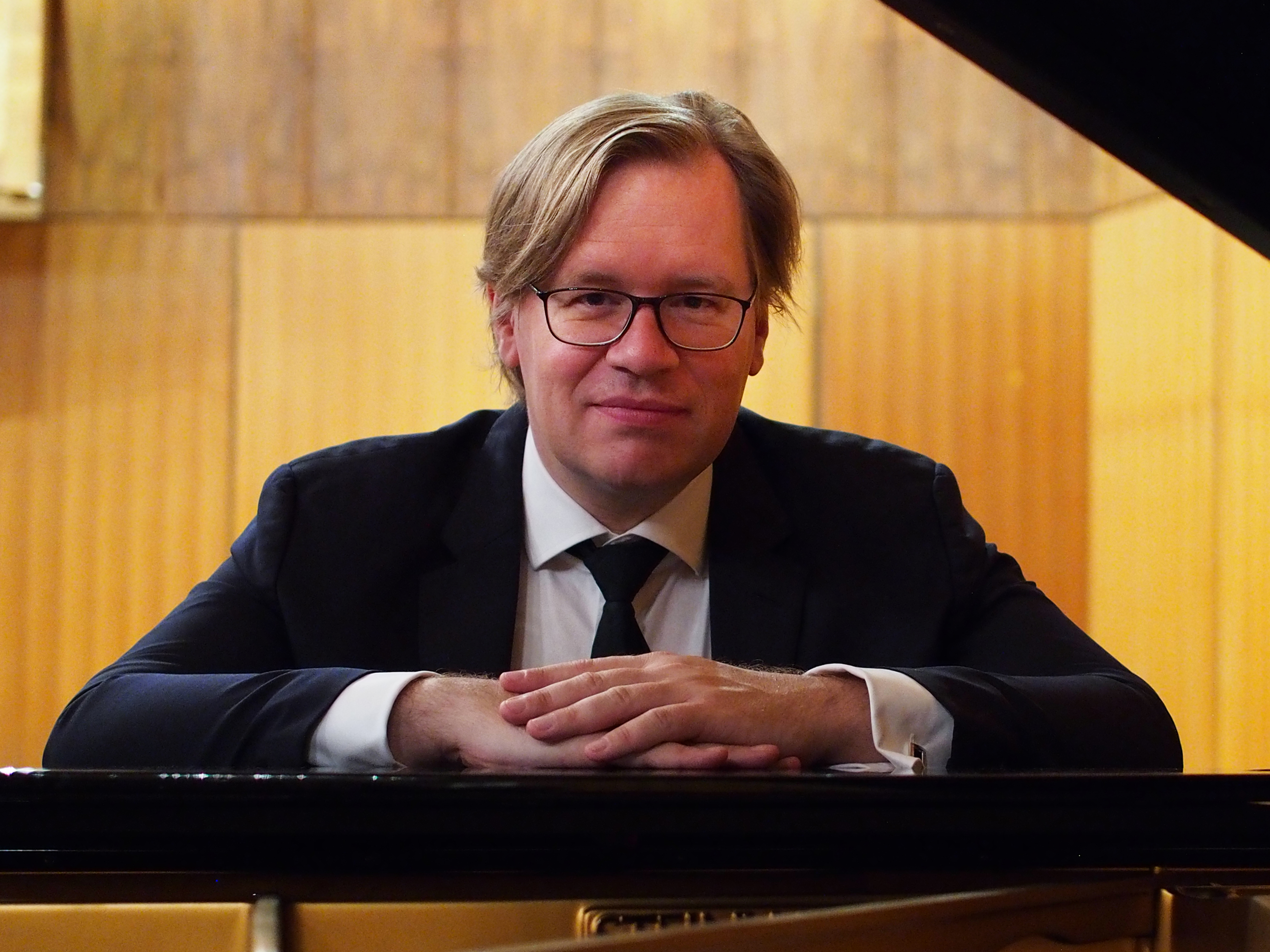 ​14th - 19th of September 2020

Winner of the International Olivier Messiaen Competition in Paris. He as performed at many important festivals and in concert series (Beethovenfest Bonn, Kasseler Musiktage, La Roque d'Anthéron, Lockenhaus Chamber Music Festival, Cantiere Internazionale d'Arte, etc.). Markus Bellheim regularly gives master classes at home in Germany and abroad. He taught at the music conservatoires in Würzburg and Mannheim and was appointed Professor of Piano at the University of Music and Performing Arts Munich in the winter semester 2011.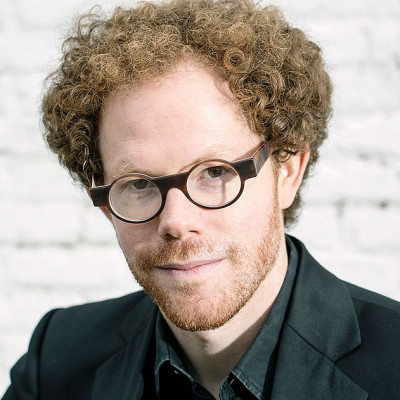 He won prizes in international competition in Antwerp, Geneva, Zurich, Berlin and Cincinnati and performed in most European countries, the United States, Japan, Singapore and China. Professor for piano at the Universität der Künste Berlin.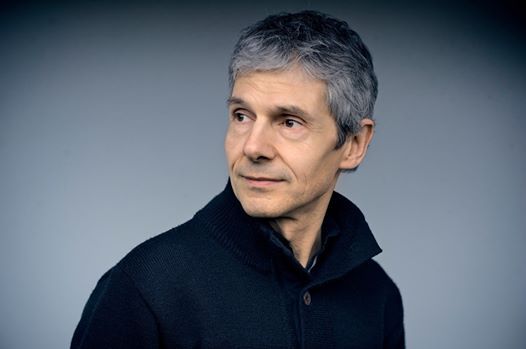 7th - 12th of September 2020

Guest at the leading festivals (Salzburg, Berlin, Bath, Aldeburgh, etc.) and performed under the direction of Boulez, Rattle, Fleisher and Eötvös... With the Ensemble Intercontemporain, he worked with the foremost composers and premiered pieces by Boulez, Donatoni, Ligeti and others. Recordings include Schoenberg's piano works, Boulez's Structures for two pianos with Pierre-Laurent Aimard and Fauré's Violin Sonatas with Isabelle Faust. The Forberg-Schneider Foundation awarded him its Belmont Prize for his commitment to contemporary music. Professor of piano at the Conservatoire National Supérieur de Musique de Paris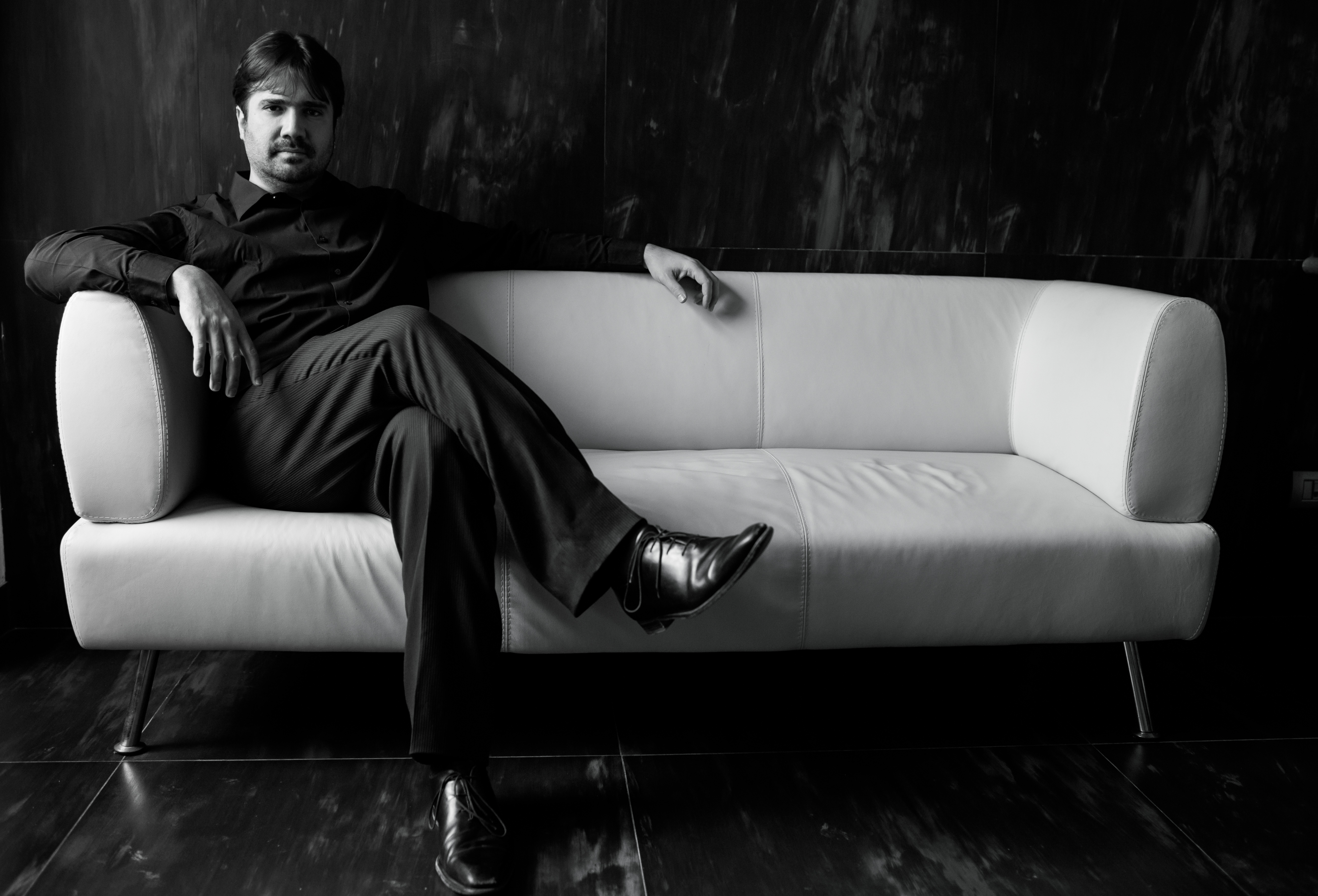 21st - 26th of September 2020

2005 Van Cliburn Piano Competition top-prize winner, he has collaborated with the  RAI Radio Symphony Orchestra, Munich Philharmonic, Orchestra Filarmonica della Scala, the Neue Philharmonie Westfalen, Magdeburg Philhamoniker, the Russian Chamber Philharmonic, OSI Lugano, Fort Worth Symphony, as well as with many other orchestras working with such conductors as Gustav Kuhn, James Conlon, Asher Fisch, Antonello Manacorda, David Coleman, Vladimir Delman, Daniele Gatti, among others. He is a faculty member of Conservatory in Piacenza: his students are regoularly winners of the most important international piano competitions (Honens in Calgary etc).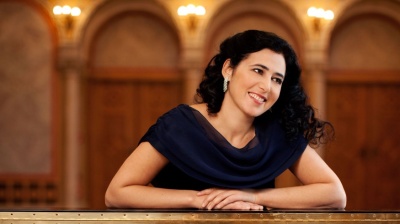 Piano Professor at Art University in Graz (Austria). She appears regularly at international festivals as the Lucerne, the Rheingau and the Schwetzingen Festivals,Klavierfestival Ruhr and at halls like Vienna's Musikverein, Amsterdam's Concertgebouw,Carnegie Hall New York, Tokyo's Suntory Hall, just to name few. As a soloist she performs with many renowned orchestras and her discography consists in more than twenty CDs with leading labels and international prizes. Jury member at various prestigious piano competitions, her students are regularly winners of first prizes at important international competitions as Santander, Maria Canals and Malta Piano Competitions.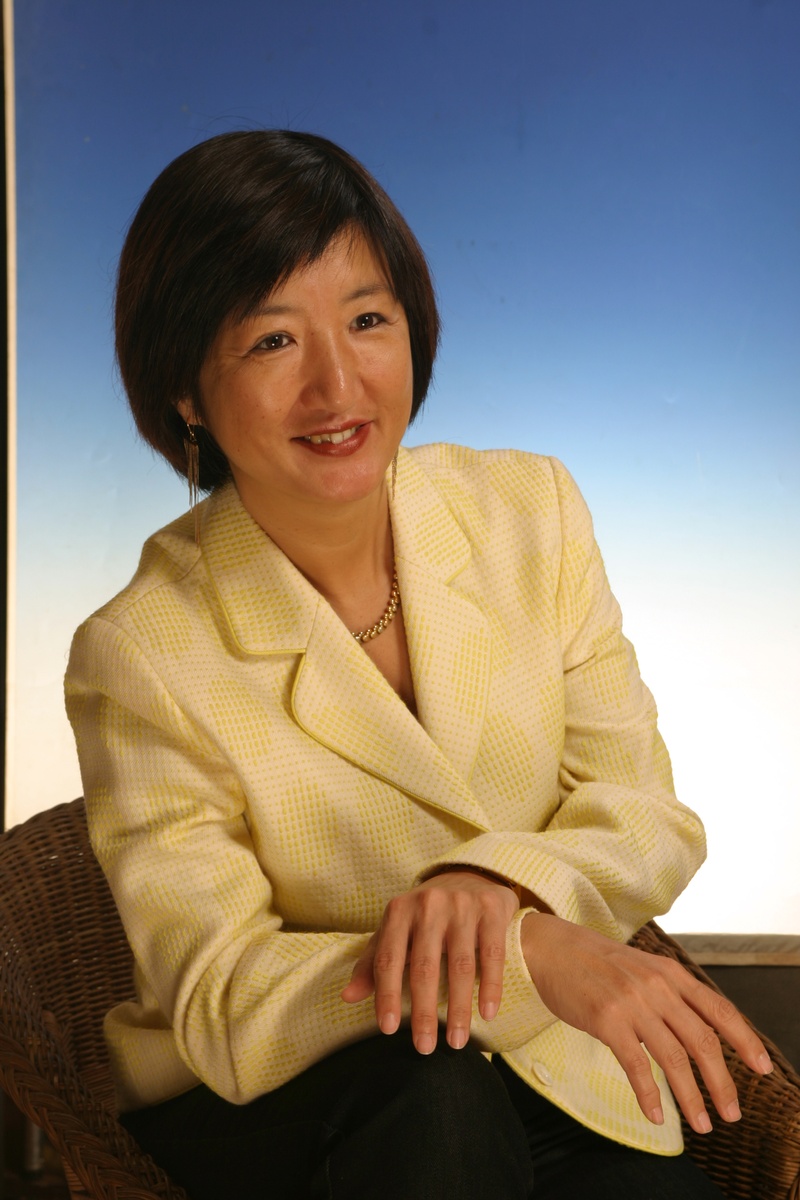 She has won awards of international competitions: "Kurt Leimer", Austria, First Prize, "Viotti-Valesia", Italy, Second Prize, "V.Bellini", Italy, First Prize.
These awards were followed by an active concert career in Europe and Asia, featuring recitals and performances with orchestras. Formerly a professor at the Salzburg Mozarteum and at the Köln Musikhochschule, Judy Chin is since 1992 a tenured professor at the Conservatoire Supérieur de Paris (CRR). She is invited to sit on juries of numerous national and international piano competitions and regularly gives master classes in Europe and in Asia.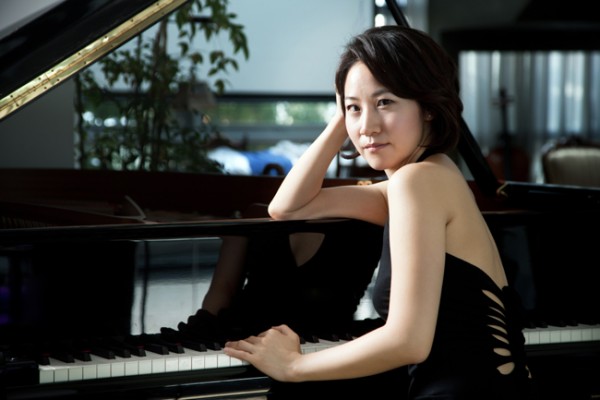 ​24th - 29th of August 2020

Ms. Choi's concert tours started early as a result of victories in numerous piano competitions. She collaborated with conductors of world renown, as Stanislaw Skrowaczewski, Keith Lockhart, Benjamin Zander, Nanse Gum and Eun-Sung Park in Korea, and with orchestras as Boston Pops, Seoul Philharmonic, Busan Philharmonic, Incheon Philharmonic, Eurasian Philharmonic, New England Philharmonic, Youth Philharmonic, and others. She has been an extremely successful teacher. She has been invited to teach in International Piano Institute for Superior Performance Studies (Bad Homburg, Germany) where she serves also as a Director of Academics.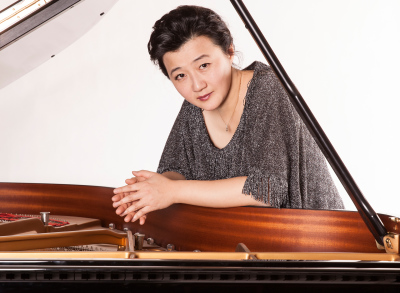 She first appeared on the international piano music scene when she won prizes at high-profile competitions such as Kapell, Epinal, Busoni and Viotti. Hie-Yon Choi has been since performing with prestigious orchestras of Europe, US and Korea. Founding member of the of the Seoul National University and has been on the comittee of the since 2010. In 1999 Hie-Yon joined the piano faculty at the Seoul National University as the youngest professor in its history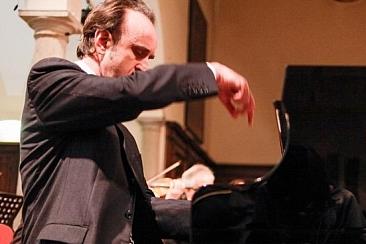 2nd prize at the International Piano Competition "Gran Prix D. Mihlaud " of Paris, he performed at the Teatro la Fenice, Teatro Fraschini of Pavia, Teatro Coccia of Novara, Teatro Sannazaro of Napoli and Teatro di Corte, Accademia Filarmonica Romana, Comunale di Marsala, Comunale di Potenza, Palau de la Musica of Barcellona, Leopold Mozart Saal of Salzbyrg, Bosendorfer Hall of Bruxelles, Paris, Köln, Koblenz, Cadiz, Siviglia, ecc... for more than 300 recitals. 
Professor at the Conservatorio Bonporti of Trento, he is artistic director of"Federimusica", concert seasons at the University Federico II of Napoli.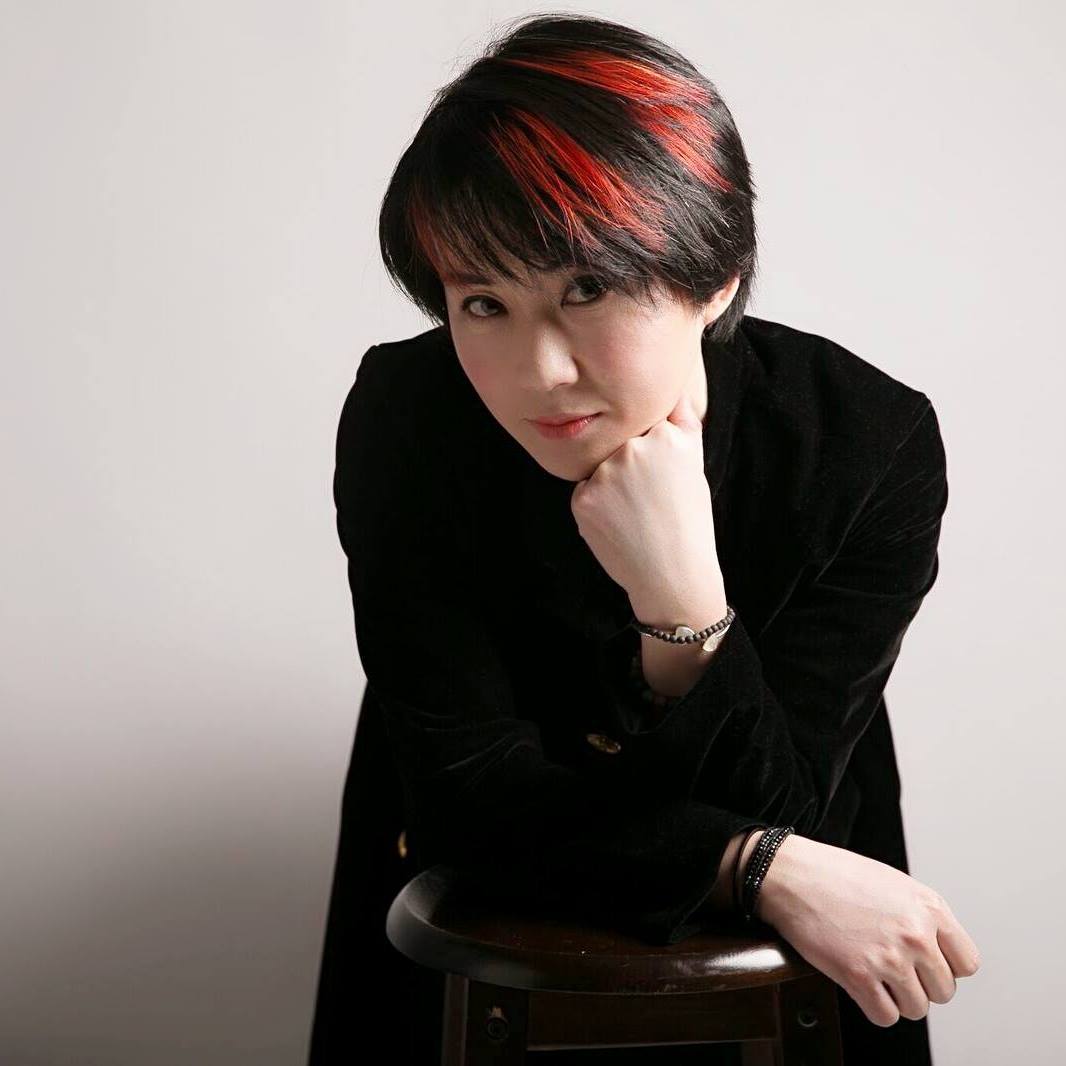 Pianist and Educator, she showed exceptional musical talent since childhood. Winner of many piano Competitions for the talent Children and Young in the juvenile time. She has given many solo concerts in many cities in China. She regularly performs as solo and in chamber music all around Europa and Asia. She works on the Director Department of Central Conservatory of Music; on the Piano Department of Beijing Contemporary Music Institute and Piano Department of Wuhan Conservatory of Music in China.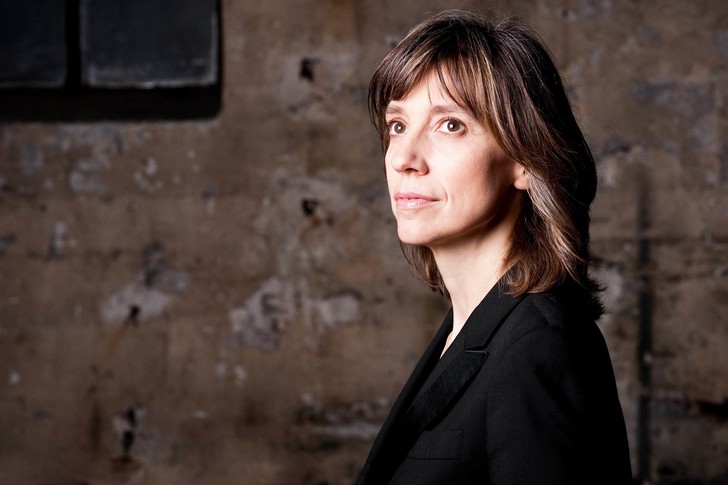 7th - 12th of September 2020
Frequent guest at such leading French festivals as La Roque-d'Anthéron, Piano aux Jacobins, Lille Piano Festival, and Festival of Radio France Montpellier, and is also present on the international scene, with appearances at the Wigmore Hall, the Kennedy Center, and in Japan, Brazil, Germany, etc. She appears as a soloist with major symphonic formations including the Parisian orchestras, the Orchestre Philharmonique de Radio France, and the orchestras of Strasbourg, Toulouse, Prague, Quebec, and Japan. Peerless chamber musician, her partners of choice include Emmanuel Strosser, Anne Gastinel, Gary Hoffman, Philippe Graffin, Régis Pasquier, etc..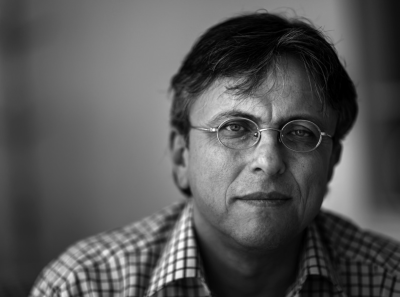 14th - 19th of September 2020
Prizewinner of several international piano competitions, as in Senigallia, Milano, Vienna. Concertized in Europe, South America, Asia, South Africa and Australia, and with many famous orchestras. P Professor at the Hochschule für Musik und Tanz of Köln and Sommerakademie Universität Mozarteum of Salzburg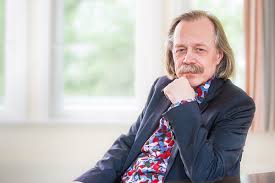 International pianist and professor, winner of the international piano competitions of Paris, Milan, Epinal, Athens, and Bruxelles. He was student of Karl-Heinz Kämmerling and last pupil of Arturo Benedetti Michelangeli. Professor at the Hanover University of Music, Drama and Media.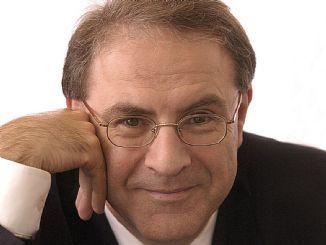 Prizewinner of the international piano competitions in Monza and Vercelli, he performed as soloist and chamber musician (among many others, member of the Shostakovich-Trio 1986-1996) in almost all European countries, the Far East, Latin America and the USA.
Professor of Piano at the University of Music Franz Liszt of Weimar, he is Director of the Department of Keyboard Instruments and Chairman of the International Franz Liszt Competition for Young Pianists and of the International Rachmaninow Competition for Young Pianists Darmstadt.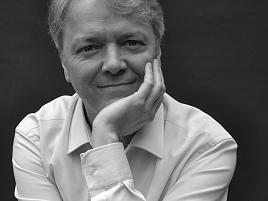 In 1981 he won the 1981 Folkwang Competition. Thomas Günther founded the Internationalen Rotary-Klavierwettbewerb (International Rotary Piano Competition), which he is Artistic Director. Concerts and masterclasses in China, Russia and South America, since 2007 Thomas Günther is Professor of Piano at the Folkwang Hochschule in Essen. ECHO KLASSIK AWARD 2017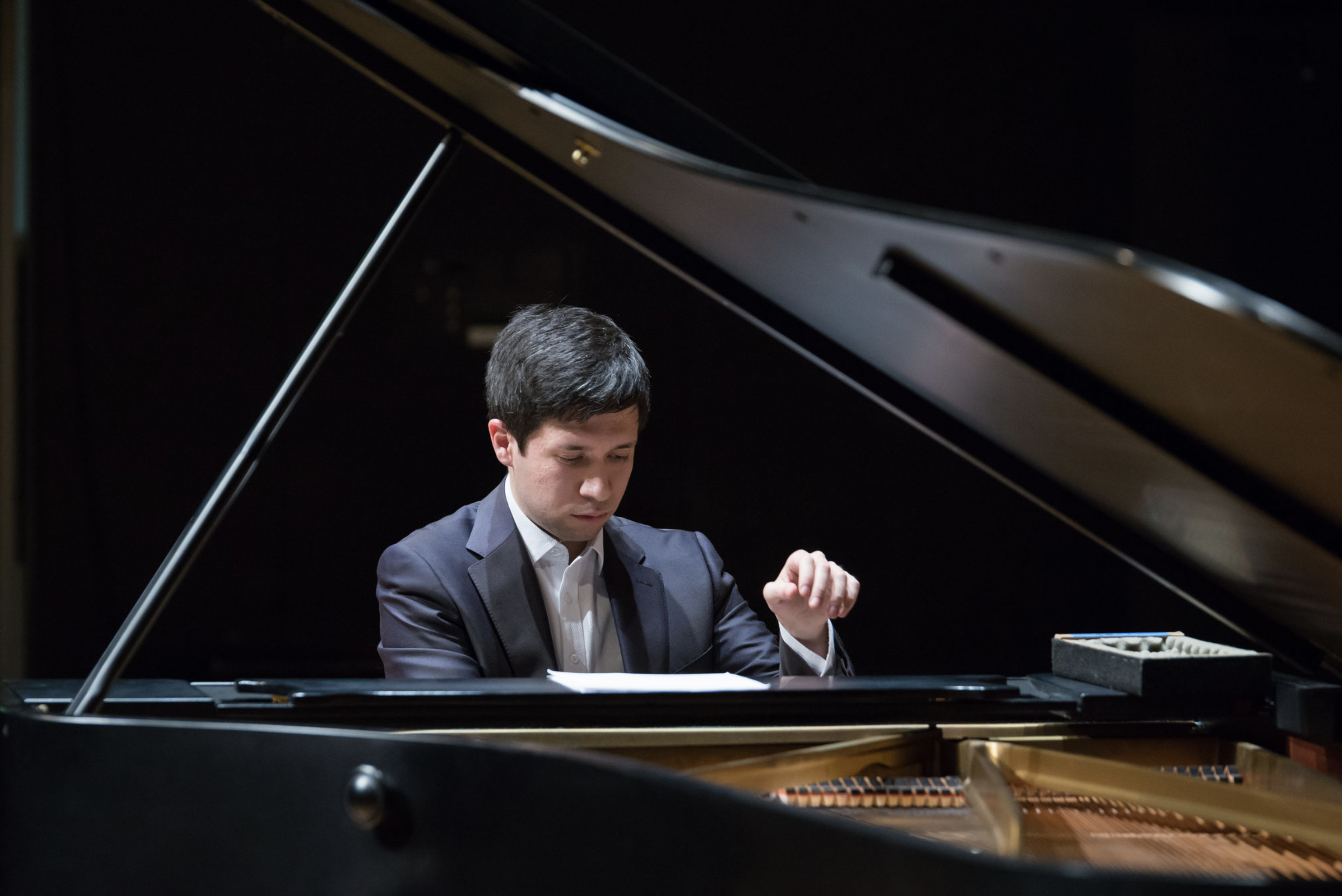 ​31st of August - 5th of September 2020

Prizewinner of the Nordic Piano Competition  Almaty International Piano Competition, International Russian Music Piano Competition in San Jose, Music Competition of Japan (1st prize), and Minoru Nojima Yokosuka Piano Competition. Recitals have brought him to numerous venues across Japan, USA, UK, Germany, Scandinavia, Russia, Central Asia, and the Middle East. Performed extensively as soloist with orchestras and chamber ensembles with distinguished conductors Alexander Lazarev, David Geringas, Kazuki Yamada, and Naoto Otomo among others. He currently holds teaching positions at Tokyo College of Music and Tokyo University of the Arts.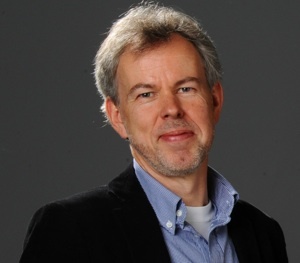 Successes in international competitions, notably at the International Beethoven Competition in Vienna in 1989, launched Michael Hauber on a career that has taken him all over Europe, as well as to North and South America and Asia. His piano trio "Trio Opus 8", founded in 1986 became internationally known after winning the Mendelssohn Competition in Berlin and the International Chambermusic Competition in Trieste. Michael Hauber is Professor of Piano at the Stuttgart University of Music and Performing Arts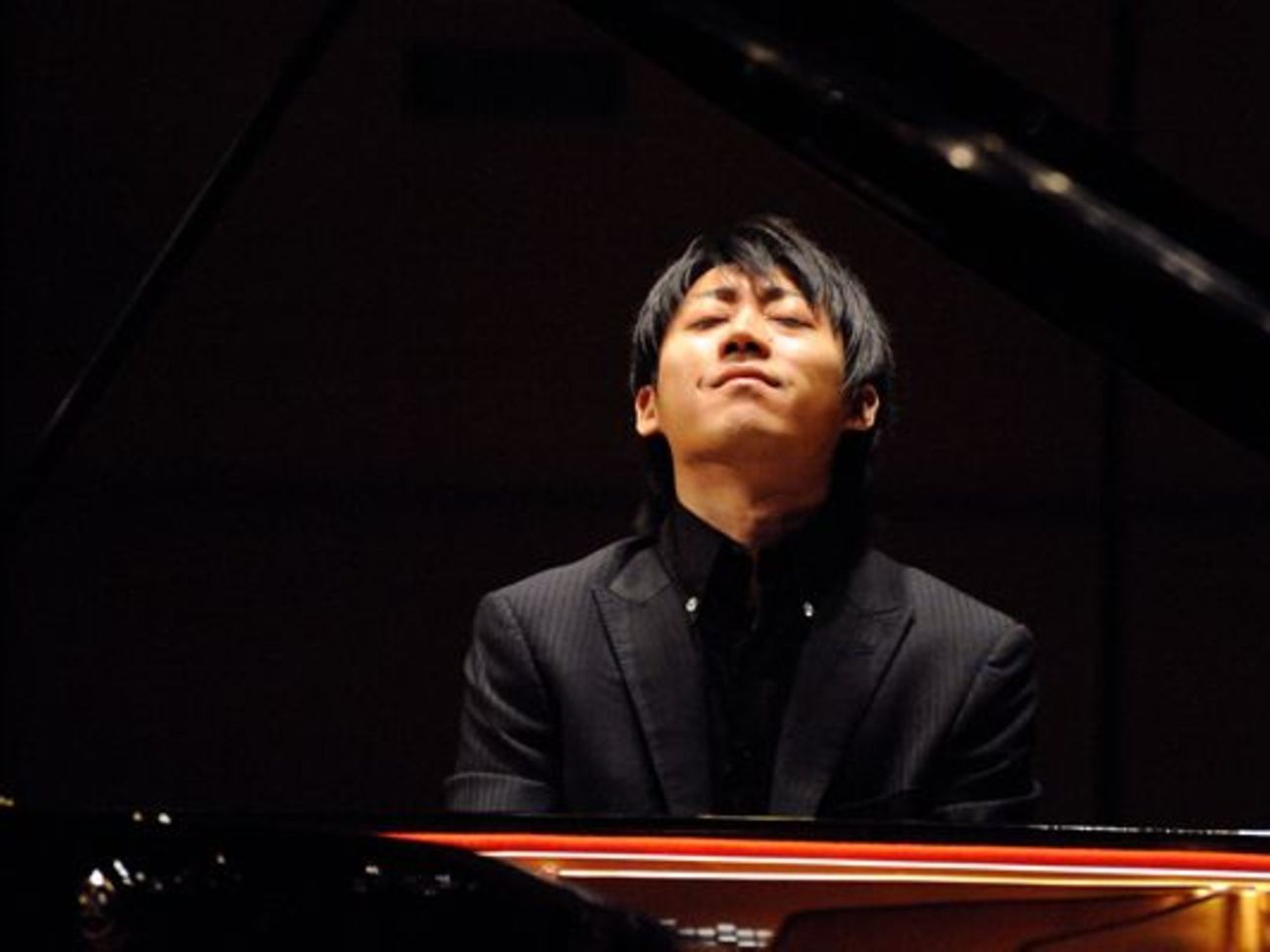 7th - 12th of September 2020

Winner of numerous prizes at national and international competitions including the Tokyo Music Competition, Jaen International Piano Competition, the Maj Lind Competition and the Telecom Beethoven Competition in Bonn (Germany). He performs with renowned orchestras – Tokyo Philharmonic, Yomiuri Nippon Symphony, Tokyo Metropolitan Symphony, Japan Philharmonic as well as with orchestras in Germany, Finland, Italy, Spain and Jordan.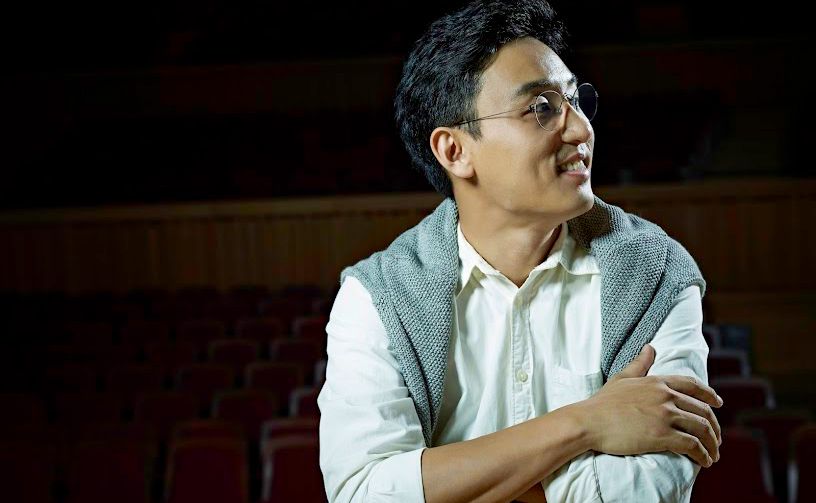 ​27th of July - 1st of August 2020

As an artist of Deutsche Grammophon has played 21 complete Schubert Piano Sonatas, six of which were recorded and released by DG and Rachmaninov's Piano Concerto No. 5 with the London Symphony Orchestra. He consistently perform with leading orchestras as the London Symphony, Vienna Symphony, Czech Philharmonic, NDR Symphony Germany, Nürnberg Symphony, Budapest Philharmonic, Prague Radio Symphony, Toronto Symphony, Danish National Radio Symphony, the Seoul Philharmonic, KBS Symphony, Nagoya Philharmonic, Warszawa Radio Symphony, etc. He is a former professor at the Kyunghee University in Seoul, Korea.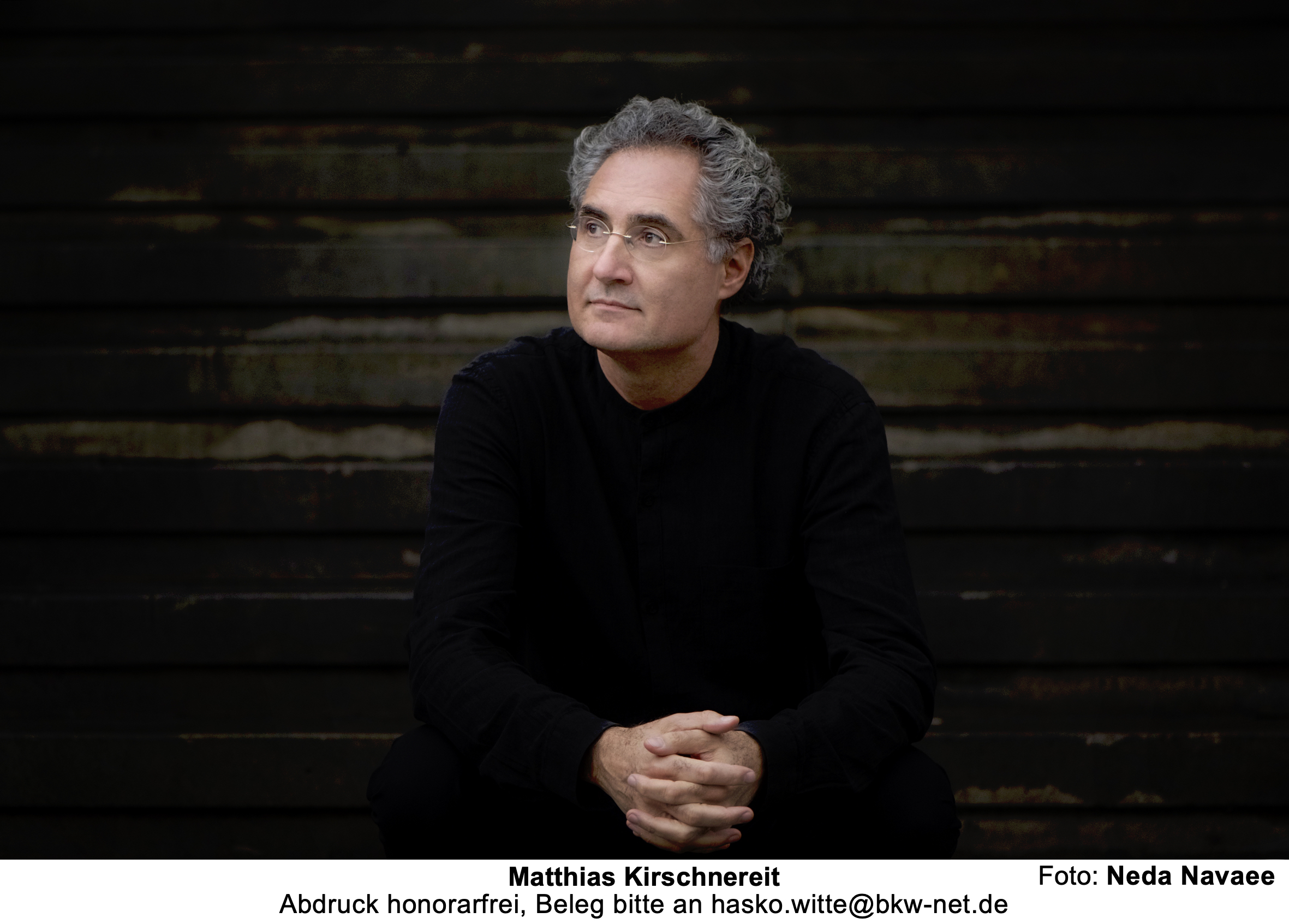 He has been performing on the stages of Germany and other European countries as well as the Americas and East Asia for more than three decades. He works in close collaboration with the Camerata Salzburg, the Tonhalle Orchestra Zurich, the Münchener Kammerorchester and the New City Philharmonic Orchestra Tokyo, and the number of orchestras is continually growing. Nearly 40 recordings document his work, beginning with the "Deutsche Musikwettbewerb" prize winner CD in 1989. He has been sharing his experience and convictions as a professor at HTM, the Rostock University of Music and Drama, with the next generation of musicians.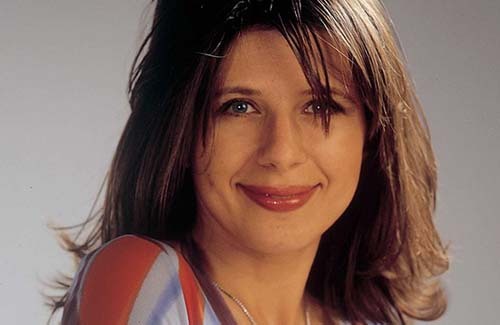 ​21st - 26th of September 2020

First prize at the international competition Concertino di Praga and at the Ferruccio Busoni International Piano Competition, a competition whose first prize had not been awarded for the four previous years. She has since had an international concert career, and has recorded works by Frédéric Chopin and Franz Liszt for Decca.
Kravchenko won the International Web Concert Hall Competition in 2006. Since 2013, she has taught piano at the Conservatorio della Svizzera Italiana in Lugano, in the Italian-speaking Swiss canton of Ticino.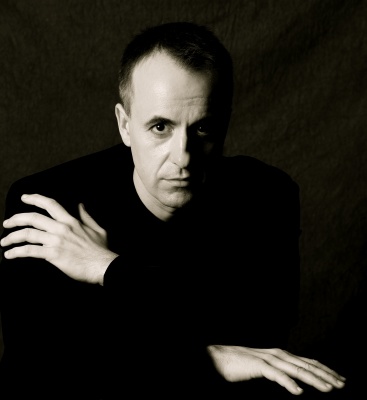 Wolfram​​ Schmitt-Leonardy
27th of July - 1st of August 2020

Professor at the University of Music and Performing Arts Mannheim. Since he was a child he has been winning an impressing amount of top-prizes in international piano competitions throughout the world. His students have won numerous first prizes in international and european piano competitions. Since 2007 Wolfram Schmitt-Leonardy is also teaching at the prestigious "École Normale de Musique de Paris Alfred Cortot" in Paris. Vice-Teaching Director at Lang Lang Art World Hangzhou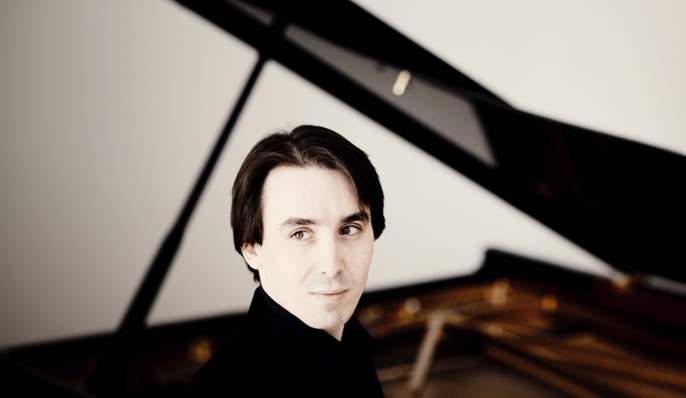 ​24th - 29th of August 2020

Extensive concert tours have taken him throughout Europe, the US, China and to venues including the Wigmore Hall and the Concertgebouw Amsterdam; 2016 marks his debut with the BBC National Orchestra of Wales under Thomas Søndergård.  Gabriele's performances have been broadcasted on radio and television including BBC Radio 3, BR Klassik, NPO Radio 4, Avrotros, SRF2, Rai3.  A much valued pedagogue, he regularly gives masterclasses worldwide and adjudicates at international competitions; he teaches piano at the International Music Academy Anton Rubinstein in Dusseldorf.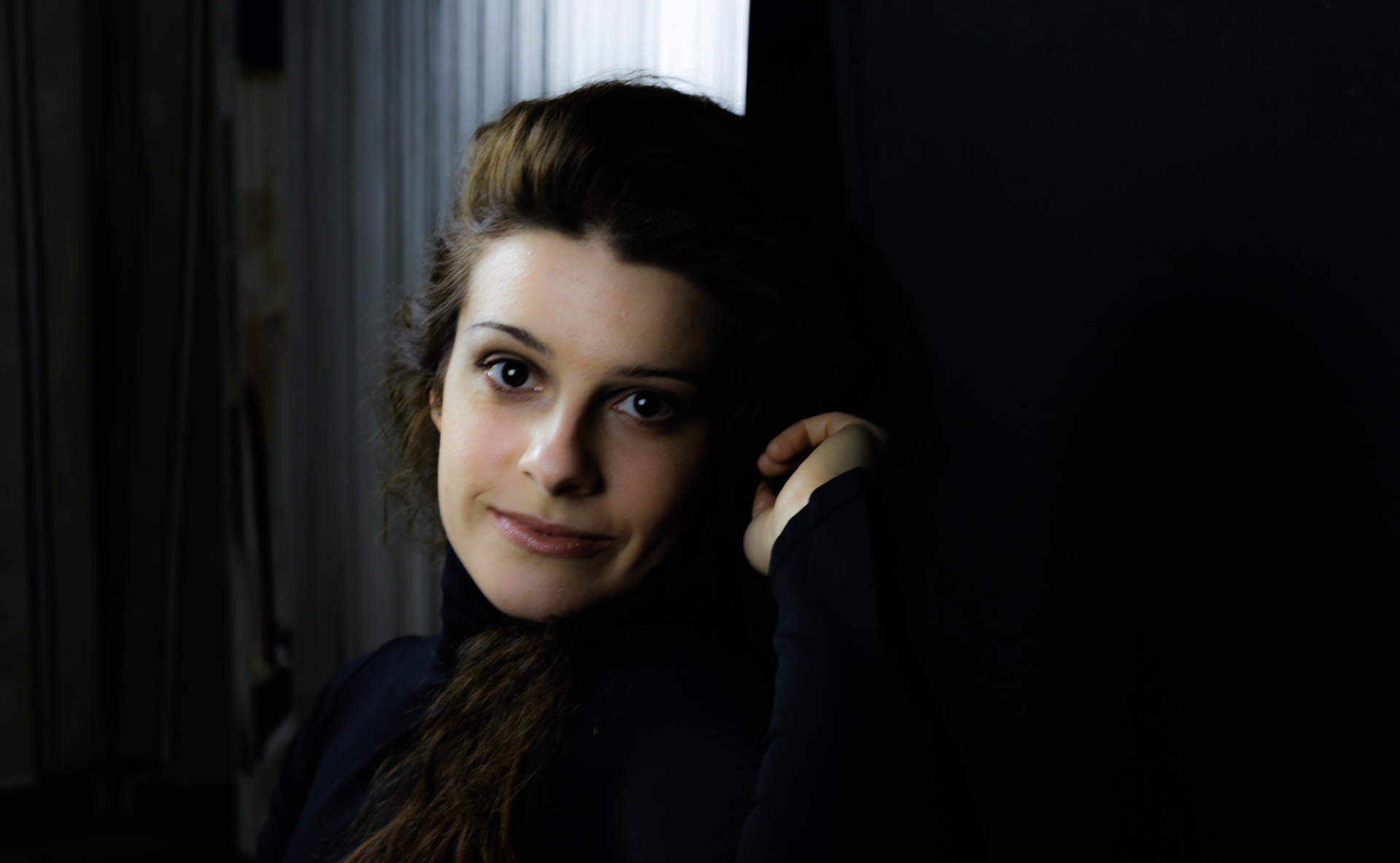 27th of July - 1st of August 2020

Guest artist of Golden Key Festival in Carnegie Hall, prizewinner of many international piano competitions, she regularly plays worldwide as a soloist, chamber music and with orchestras. 
Her students won over 100 prizes in piano competitions and she is the Artistic Director of  "Scuole in Musica" & "Làszlò Spezzaferri" Prize in Verona (Italy).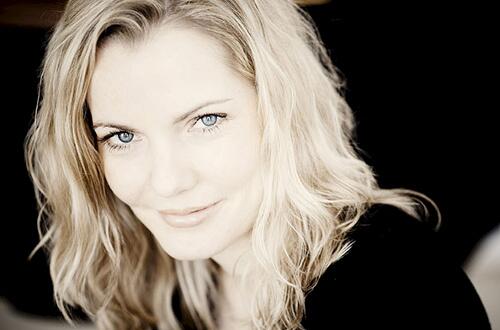 ​24th - 29th of August 2020

Professor of piano at the University for Music and Dance Cologne, Germany. Her students are regularly prize winners at national and international competitions. She has given concerts as a soloist with various orchestras; her performances brought her to halls such as the large hall of the NDR Hannover, Yamaha Hall New York, Carnegie Hall (Weill Recital Hall) and Mannes College of Music in New York City, Wigmore Hall London, Oriental Arts Center Shanghai and Tsinghua University Beijing. Masterclasses and concerts in Festivals in New York, Tbilisi, Italy, China etc. Recordings on Genuin and Wergo label.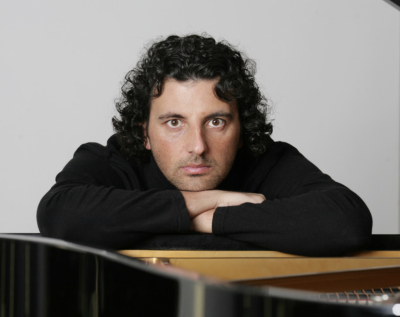 16th - 19th of September 2020

As a soloist, recitalist and chamber musician Mr. Mainolfi has performed throughout Germany, Italy, France, Switzerland, England, Holland, Sweden, Norway, Belgium, Denmark, South Africa and the United States. He recorded for the labels Ducale and Claves Records. Currently he is a Decca Artist.
Mr. Mainolfi is regularly invited to join the jury of national and international music competitions. He is currently Professor at the Hochschule für Musik in Nürnberg, Germany.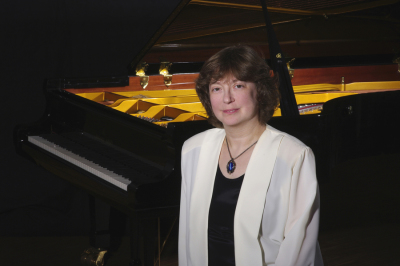 ​21st - 26th of September 2020

Prize- winner of the important international competitions in Oslo, Warsaw (Chopin Competition), Sydney and 1st prize at the ARD Competition Munich. Jury member of international piano competitions in China, Italy, Japan, Poland, etc...

Professor of piano at the University of Music and Performing arts of Vienna.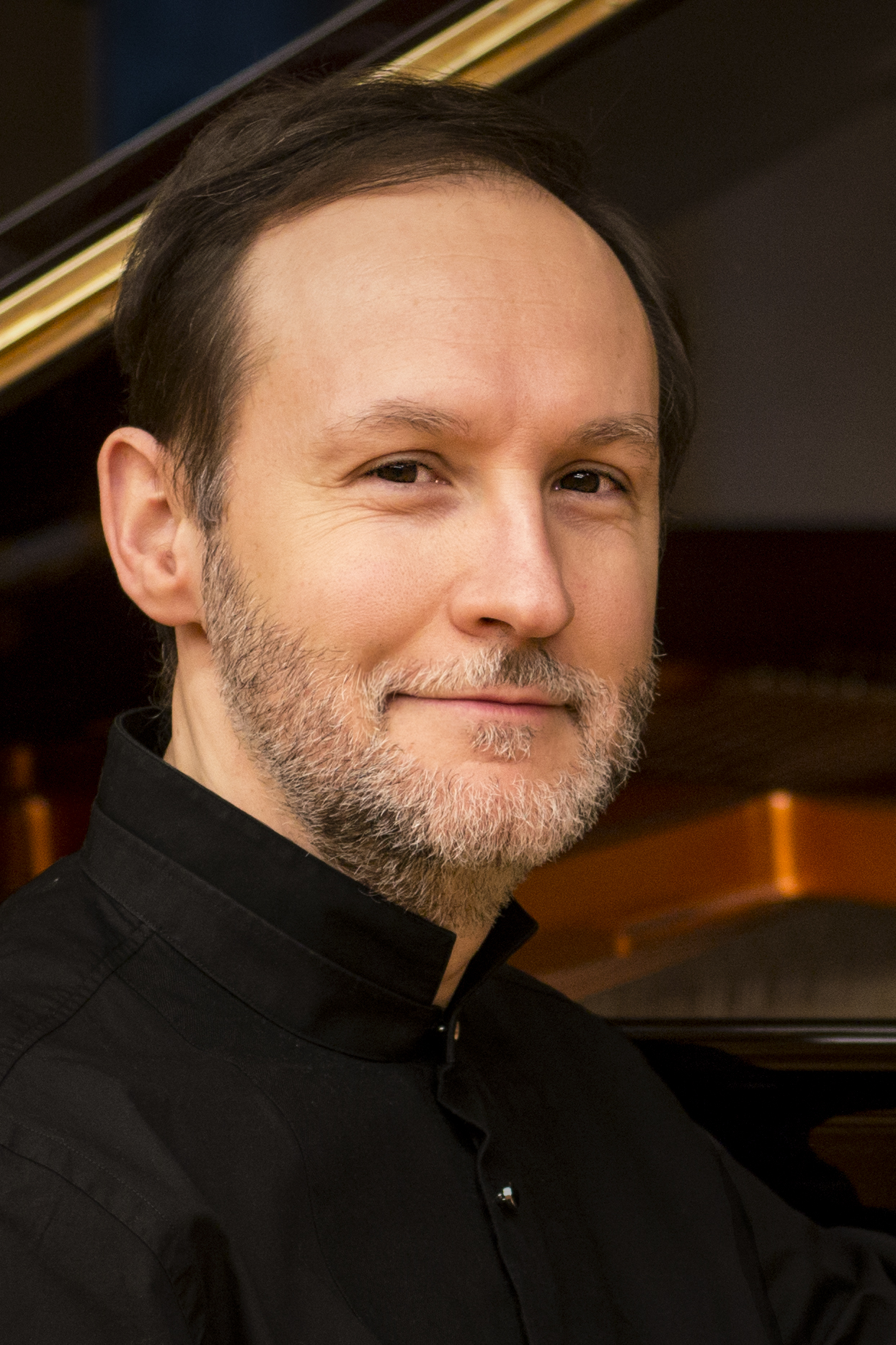 7th - 12th of September 2020
Professor of Piano and Dean of the Music Faculty of the Tokushima Bunri University (Japan) since 2003. International concert career as soloist and with chamber music ensembles. Recording of the complete original piano works by Ferruccio Busoni for the label fonè. Jury member of several international competitions, he holds regular Masterclasses in Tokyo, Osaka, Seoul, Vienna.
Studied under Hans Graf at the Vienna Music University. Bösendorfer Artist since 1994.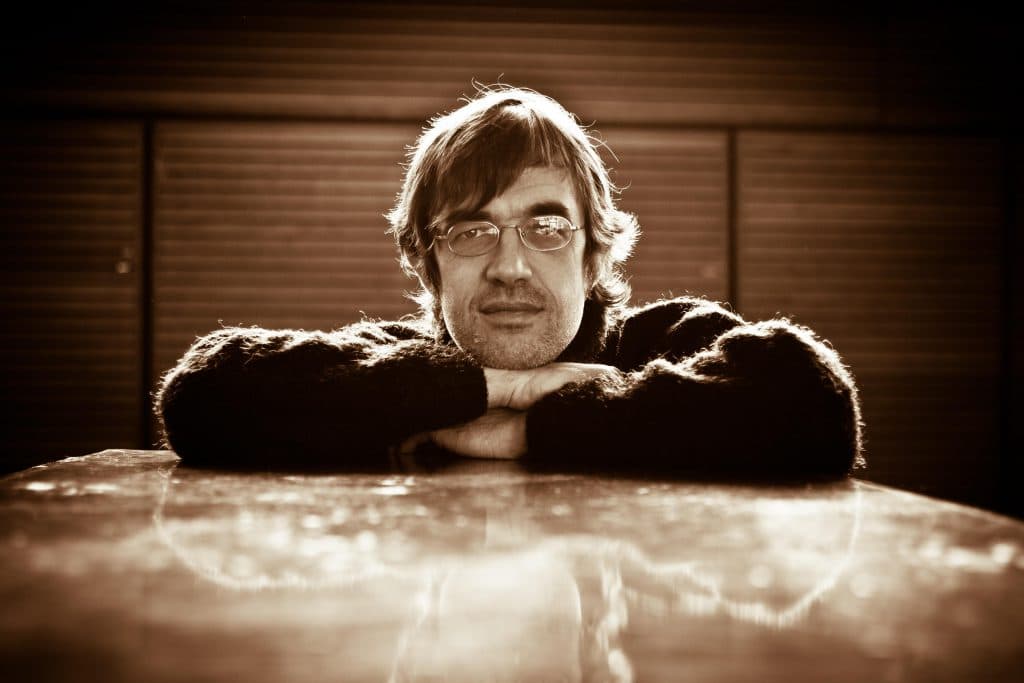 24th - 29th of August 2020
Since being a laureate in the Brussels Queen Elizabeth Competition 1991, he regularly performs in prestigious venues all over Europe and Asia. He worked with conductors such as D. Angus, S. Asbury, S. Baudo, S. Blunier, A. Boreycko, S. Edwards, P. Eötvös, P. Herreweghe, H. Holliger, R. Groslot, just to name a few, and with orchestras such as Brussels Philharmonic, Antwerp Symphony Orchestra, Orchestre National de Belgique, WDR Sinfonieorchester Köln, Berliner Symphoniker, Orchestre Philharmonique de Monte Carlo, Tokyo Metropolitan Symphony Orchestra, etc. He is currently Professor Piano in the Koninklijk Conservatorium Brussel.  www.michielsjan.be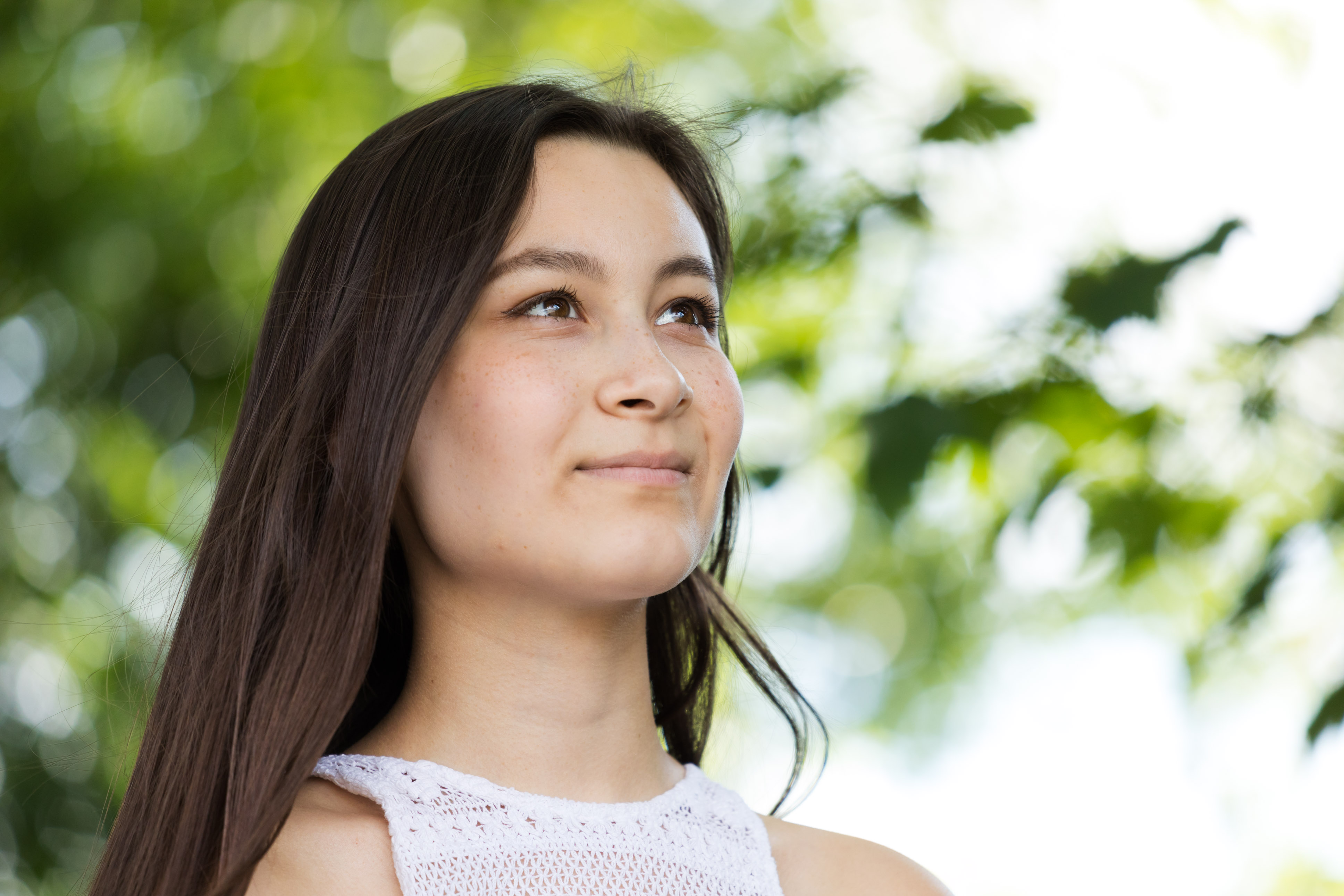 Prize winner at international competitions as Steinway Klavierspiel Wettbewerb" in Hamburg, Evangelia Tjiarri International Piano Competition, 1st International Competition Italy" in Pescara, 27th European Music Competition" in Moncalieri, César Franck International Piano Compeition" in Brüssel and more. In summer 2015 she did her debut in the "Salzburger Festspiele". She is giving concerts all over Europe. Piano professor the "Klavierstudio Koyama" in Germany, her student are prize winners in many piano competitions.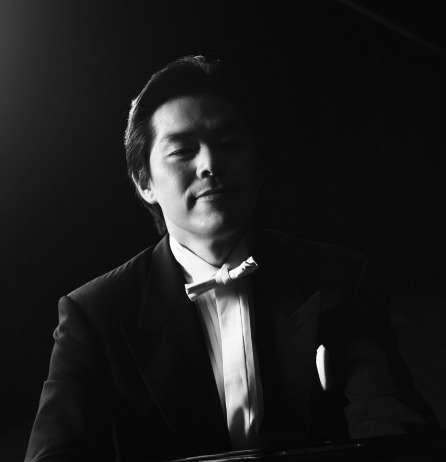 He won the prize at many competitions, Music Competition of Japan, Johannes Brahms International Music Competition, International Piano Competition 'Citta di Senigallia', G. B. Viotti International Music Competition in Vercelli, and M.Dranoff International Two Piano Competition (U.S.A.) with his wife Miwako Takeda. He performed piano concerto, solo recital, piano duo recital, chamber music and lied accompany in Japan, Europe and USA. As a Piano duo team with Miwako Takeda gave the numerous concerts. He is a professor, chair of piano faculty of Toho Gakuen College of Music, and a guest professor of Nagoya College of Music.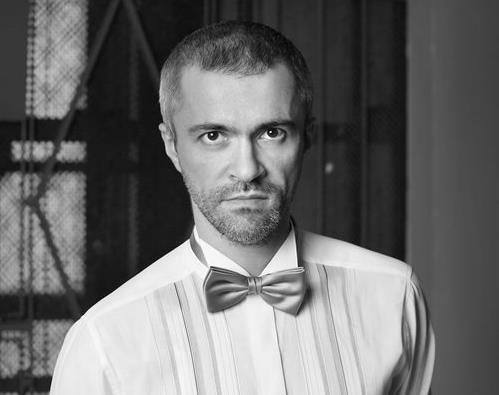 17th - 22nd of August 2020
1st Prize in the GPA Dublin International Piano Competition in 1991. He won prizes in the Beethoven Competition in Vienna, the Paloma O'Shea Competition in Santander, and the Tokyo Competition. He has been touring Russia and surrounding states from the age of eight, and has given performances in London, Glasgow, Edinburgh, New York, Los Angeles, Paris, Cannes, Leipzig, Vienna, Budapest, Madrid, Tokyo, Osaka, Seoul, Dublin, Muenchen, Caracas, Rio de Janeiro, Belgrade, Cairo, Kiev, Beijing and many other cities. Professor of piano in Boston University and Moscow Tchaikovsky Conservatoire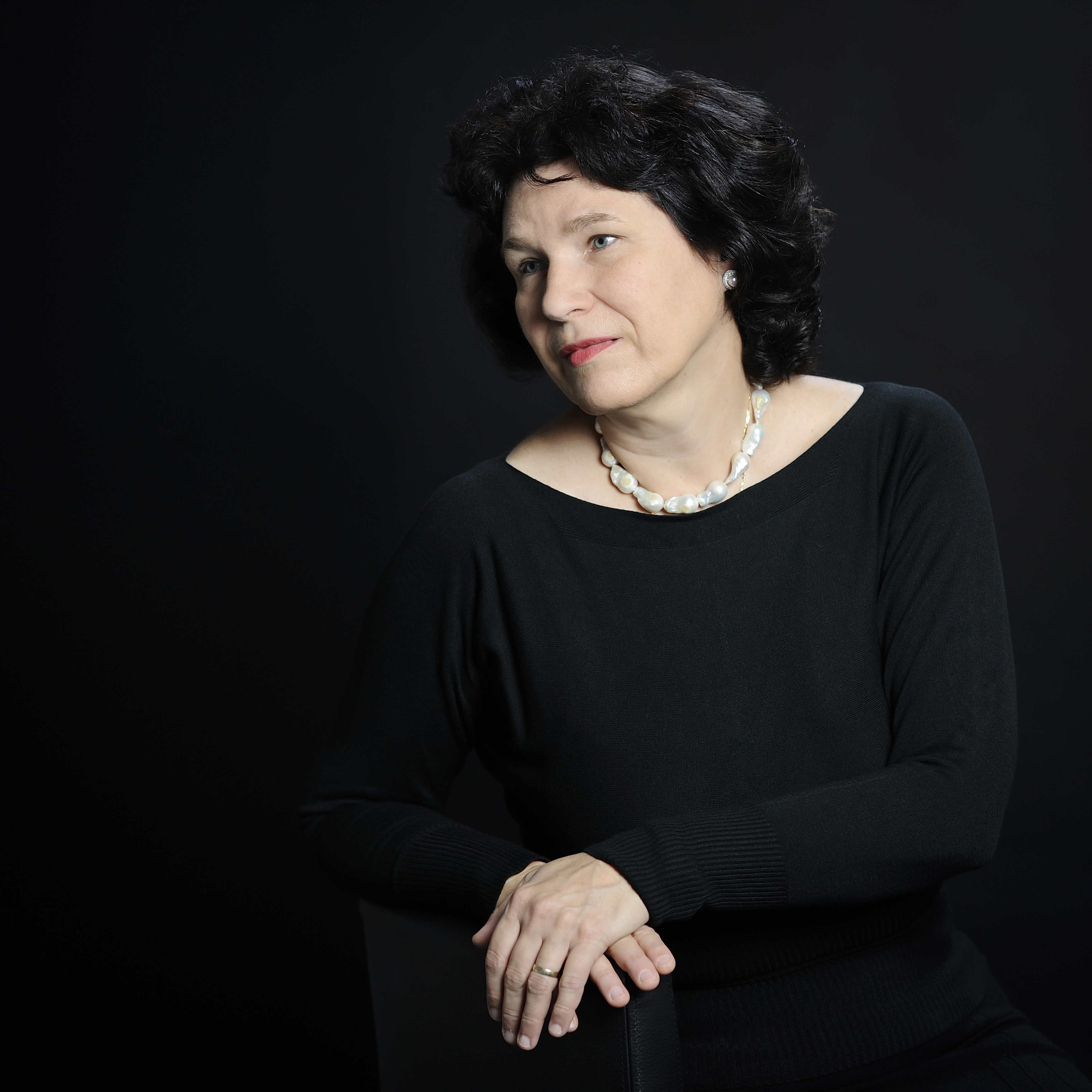 24th - 29th of August 2020
She was an award winner at many international competition, including the Fryderyk Chopin competition in Mariánske Lázňe, Incontro Internazionale Giovani Pianisti Citta di Senigallia, Paloma O'Shea in Santander and the Robert Schumann competition in Zwickau. She has performed with orchestras and chamber groups throughout Europe, China, and USA. Currently is  professor at the Kunstuniversität Graz in Austria and at the Academy of Arts in Banska Bystrica in Slovakia. She founded an international festival and later national and  international piano competition ,,Forum per tasti".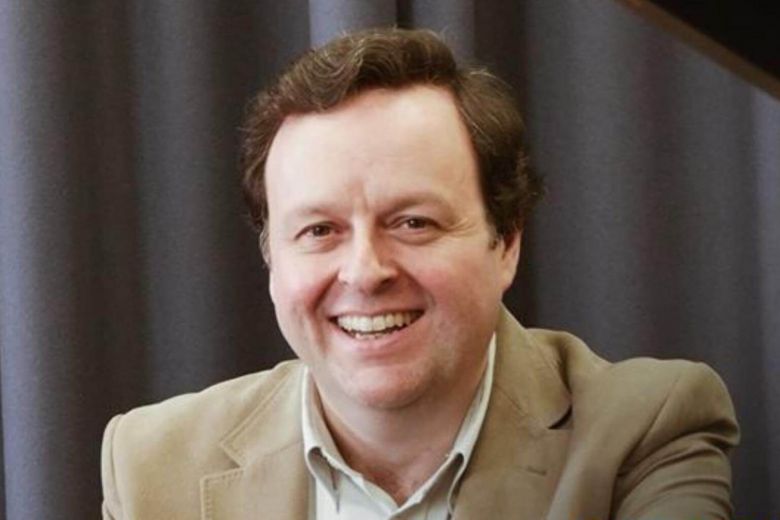 24th - 29th of August 2020
Professor, Head of Keyboard Studies and Head of Advanced Performance Studies at the Guildhall School of Music and Drama in London.
He has performed extensively throughout the world, playing concertos with such orchestras as the London Philharmonic, Philharmonia, BBC Symphony, Zurich Tonhalle, Florida Philharmonic, Philharmonia Hungarica, etc... He has performed in every major country in Europe as well as across the USA, Canada, Australasia and South Africa and appeared at many of the most prestigious music festivals. Ronan O'Hora has recorded more than thirty CDs for the EMI, Virgin Classics, etc…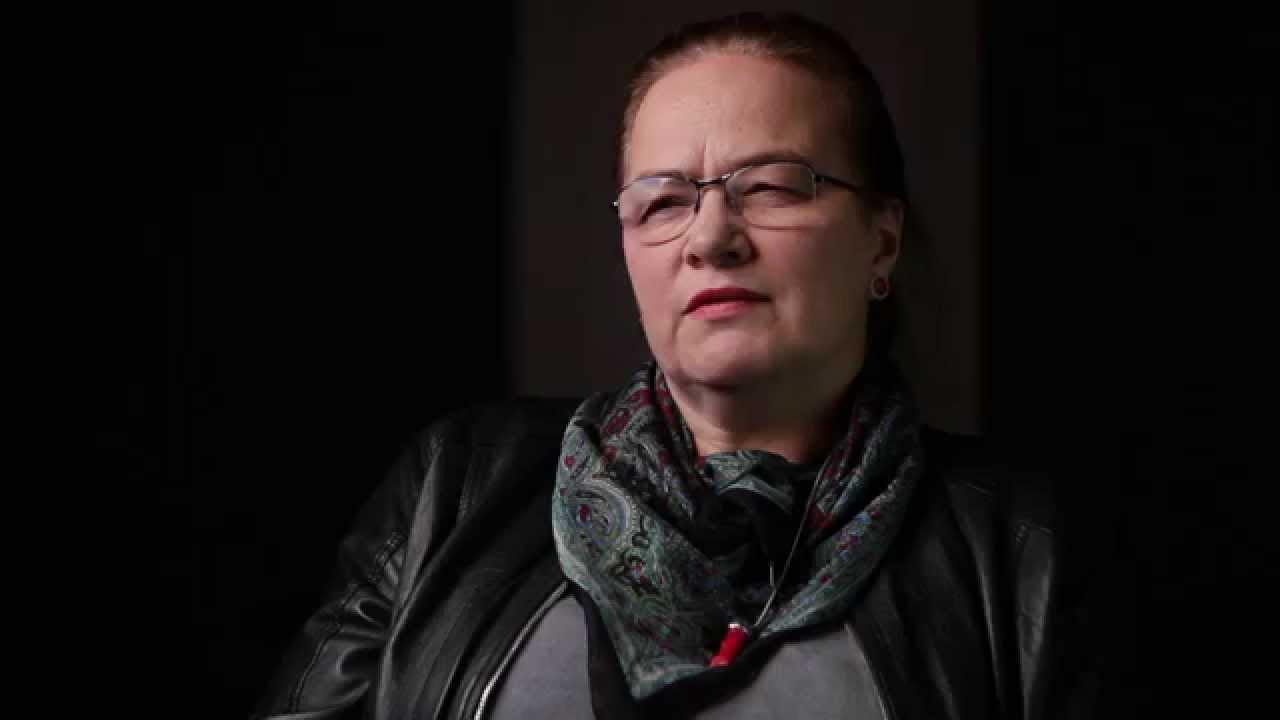 24th - 29th of August 2020
Prize-winner of the 10th International Fryderyk Chopin Piano Competition in Warsaw (1980), where she also won the Polish Radio prize for the best performance of mazurkas. She won First Prize in the International Viotti Music Competition in Vercelli (1977) and the gold medal in the International Festival of Young Laureates in Bordeaux (1979). Ewa Pobłocka has performed throughout Europe and the Americas, as well as in China, Indonesia, the RSA, Singapore, South Korea, Japan and Australia. Pobłocka is a distinguished pedagogue. As well as teaching piano at Bydgoszcz Music Academy, she is also a guest teacher at the Geidai University of Fine Arts and Music in Tokyo and Nagoya.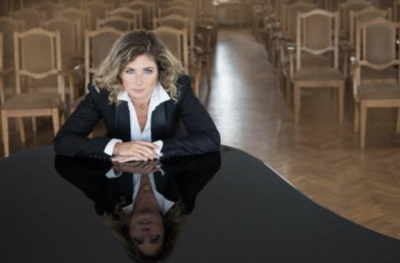 Winner of major prizes as  the Marguerite Long - Jacques Thibaud, the Eduard Flipse and the Takahiro Sonoda of Fukoaka. She performed with orchestras as the Orchestre National de France, the Beethovenhalle in Bonn, the Camerata of Saint Petersburg, etc. and with conductors as Jean-Claude Casadesus, Saulus Sondeckis and Arnold Katz. She performed with partners as Svetlin Roussev, François Salque, Josef Silverstein, Raphael Oleg, Vladimir Mendelssohn, Dora Schwarzberg, Barry Douglas, le Quatuor Ysaÿe. She is artistic director of the festival "Les Classiques au Val d'Isère". Professeur at the CRR of Paris  and was also teaching in the Hochschule fur Musik in Frankfurt.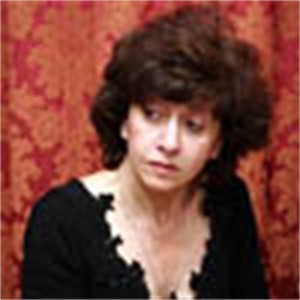 27th of July - 1st of August 2020

Tatiana Sarkissova is among the most distinguished exponents of the Moscow school of piano playing. After graduating Gnessins Music School she was studying at the Moscow Conservatoire with one of the most eminent pianists and music pedagogues, Dmitri Bashkirov. She toured Russia, Eastern and Western Europe, as well as USA. Tatiana Sarkissova is in a constant demand as a teacher and has been Professor of Piano at the Royal Academy of Music in London since 1993.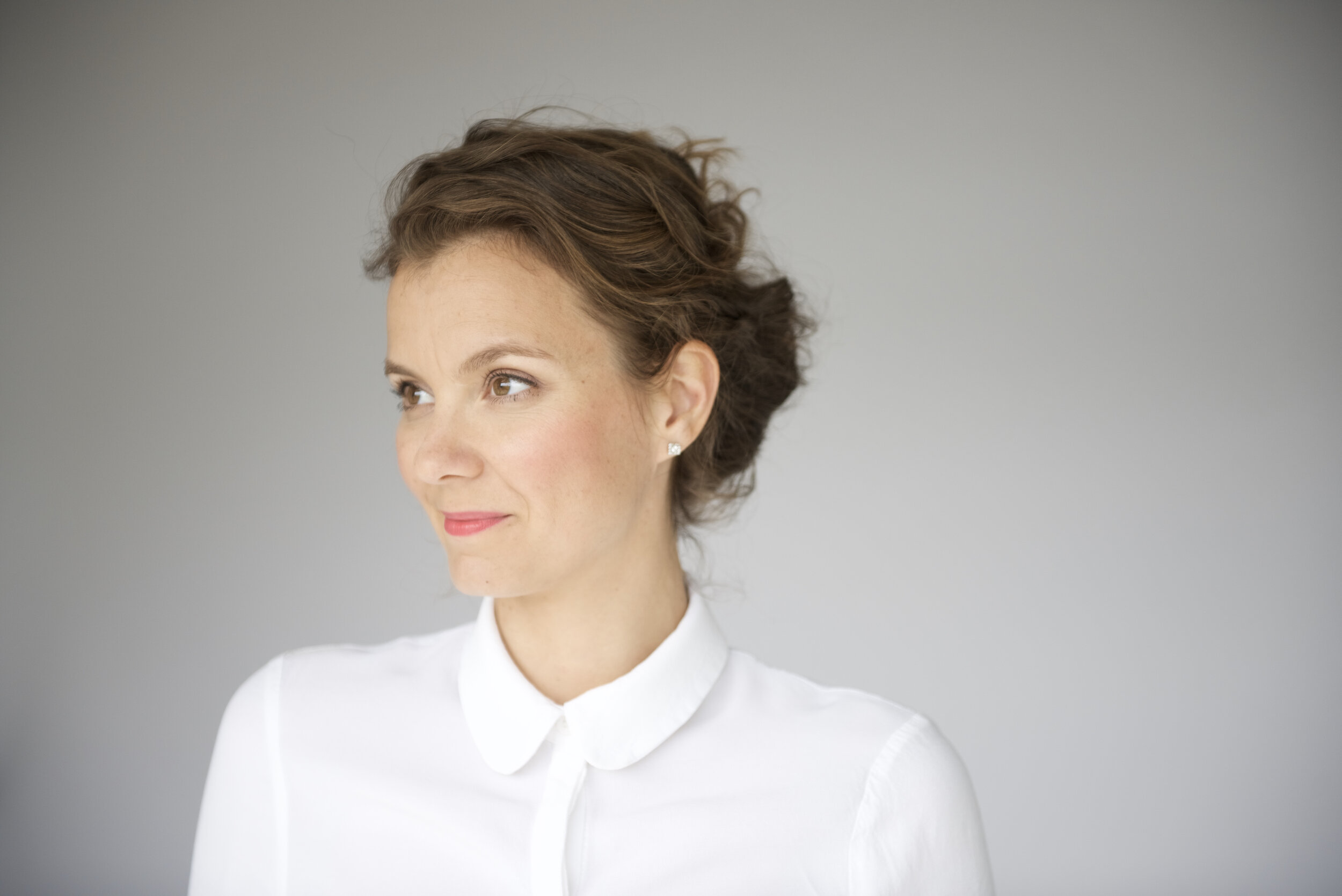 17th - 22nd of August 2020

She performed in Amsterdam (Concertgebouw), Tokyo (Suntory Hall, Tsuda Hall), New‐York (Kaufmann Hall), London (Southbank Centre, Wigmore Hall, King's Place), Paris (Maison de Radio France, Auditorium du Louvre, Orsay), Osaka (Izumi Hall), Monaco (Opéra Garnier), Brussels (Flagey, Bozar, Palais Royal), Santander (Palacio de Festivales), ect.. She plays with orchestras as London Mozart Players, Orchestre de Bretagne, Orchestre National de Lille, Orchestre Philharmonique du Luxembourg, etc… under conductors Moshe Atzmon, Hilary Devan Watton, Jean‐Claude Casadesus, etc… She is a professor of piano and chamber music at the Royal Academy of Music of London.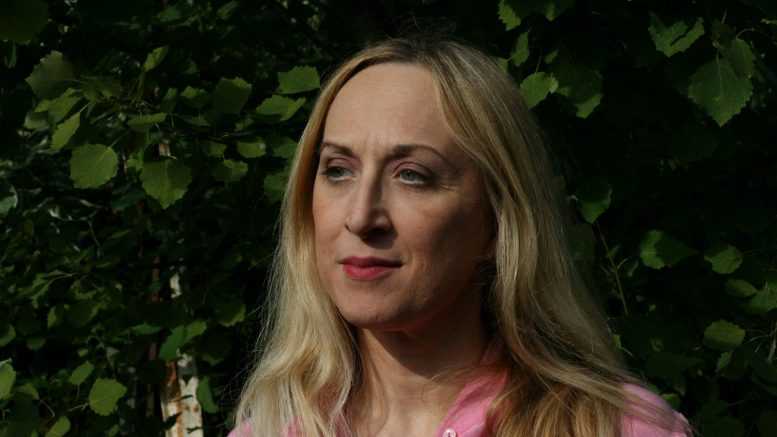 First prizes at the International Piano Competition of Stresa in 1981 and Treviso in 1992. She has played across Europe and Latin America in many prestigious concert halls, as The Royal Concertgebouw, Usher Hall, Auditorium RAI, Salle Pleyel, Salle Cortot, and Sala Verdi. She has played with renowned conductors, as Gianandrea Noseda, Gianluigi Gelmetti, Karel Mark Chichon, Massimo Gonzo, Ovidiu Balan, and Antonello Gotta. She has performed Chamber Music with Philippe Entremont, Ervin Schiffer, Katie Sebestyen, Ran Varon, Brigitte Autret, Noemi Dalmau, and Jacques Dupriez. Piano Professor at the Music Conservatory of Turin, where she heads the piano department.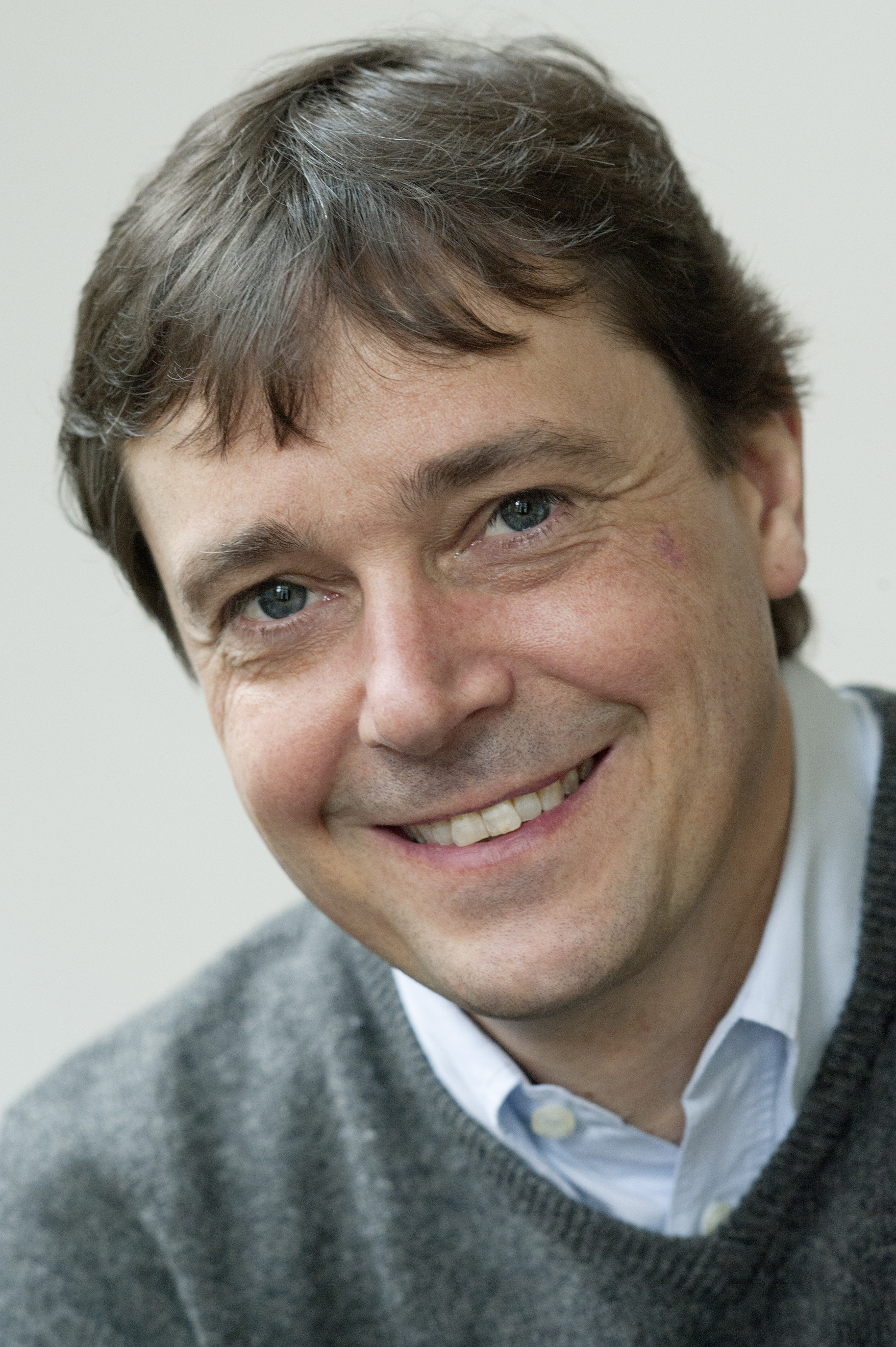 17th - 22nd of August 2020
Piano Professor at the Musik-Akademie in Basel. He won several prices and is having a rich career as chambermusician with modern piano and fortepiano. He performed in concerts and radio broadcasts with singers as Kurt Widmer, Hans-Jürg Rickenbacher or Silke Gäng or Katrin Frauchiger and with instrumentalists like Hans-Heinz Schneeberger, Thomas Demenga, Omar Zoboli or Christoph Ess, etc.. With fortepiano he performs regularly with the famous baroque violinists Chiara Banchini and Daniel Sepec. He teaches piano since more than 35 years and was a student and an assistant of Bruno Canino for eleven years at the University of the Arts in Bern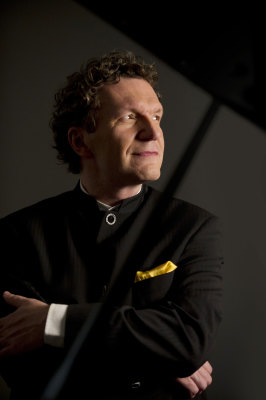 17th - 22nd of August 2020
Winner of numerous prizes and honours and performed in the major concert halls and festivals with renowned orchestras. Chamber music plays an important role in his work and his partners have included Vadim Repin, Renaud Capuçon, Julian Rachlin, Benjamin Schmid, Clemens Hagen and many others. Professor of Piano at the Music University of Graz, many of his students are acclaimed prizewinners.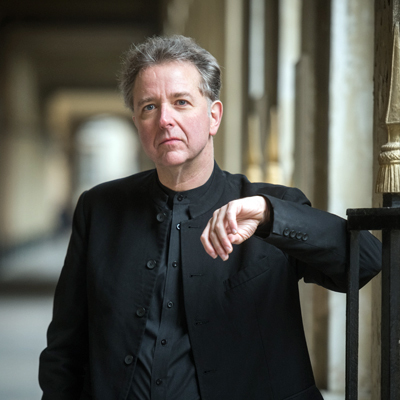 17th - 22nd of August 2020
Winner of numerous international music competitions as the Queen Elizabeth Competition, Maria Callas Contest, Tchaikovsky Competition, Japan Competition, Van Cliburn Piano Contest. Apart from being a frequent guest of the best Belgian orchestras, he also performs with the New Japan Philharmonic, the Athens Philharmonic, the Berlin Radio Symphony Orchestra, to name only few. Professor in the Royal Brussels Conservatory (Belgium), he regularly gives Master Classes in several European countries and in China.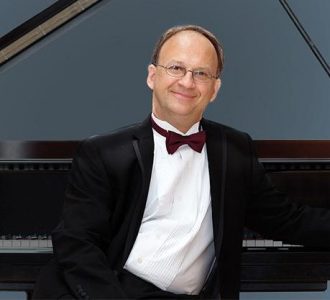 27th of July - 1st of August 2020
Head of Keyboard Studies at the Royal Northern College of Music and the Artistic Director of the RNCM James Mottram International Piano Competition, he has performed extensively throughout the world most notably in New York (92nd St. Y), Washington DC (Kennedy Center), Los Angeles (Ambassador Auditorium), Tokyo (Suntory Hall), Beijing (Beijing Concert Hall), Paris (Bagatelle) as well as all the major London venues (Wigmore Hall, Royal Festival Hall, Queen Elizabeth Hall and Barbican Centre.). He has performed with leading orchestras under such conductors as Sir Charles Groves, Bernhard Klee, Marin Alsop, Paul Daniel, Barry Wordsworth and Alexander Lazarev.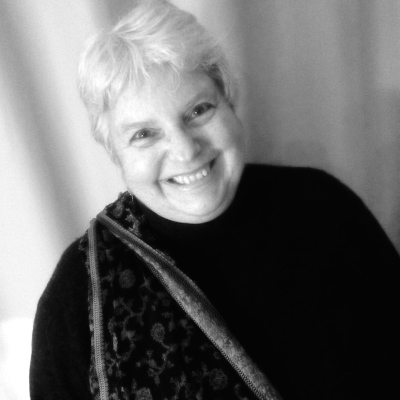 Her concert activity includes both work as a soloist and in chamber music, with performances in the principal concert halls of Portugal,  Europe and all around the world. She was Professor of Piano at the National Conservatory of Lisbon from 1978 until 2011; she also taught at the Orpheum of Leiria and at the Santa Cecilia Academy of Music.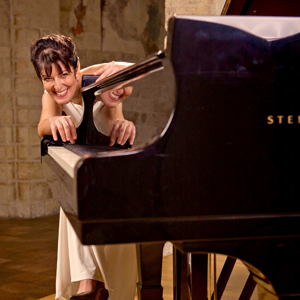 13th - 18th of July and 20th - 25th of July 2020

Winner of the ARD Competition and World Piano Competition. Her students have garnered awards and top prizes in numerous competitions, as well as securing positions in highly-regarded schools and universities. She performed in the United States, Europe and Asia, and with orchestras such as Chicago Symphony, New York Philharmonic and Cleveland Orchestra. Member of the Piano and Chamber Music faculty at the Cleveland Institute of Music, Visiting Chamber Music Teaching Artist at the Oberlin Conservatory of Music, and Piano Faculty at Interlochen Arts Academy.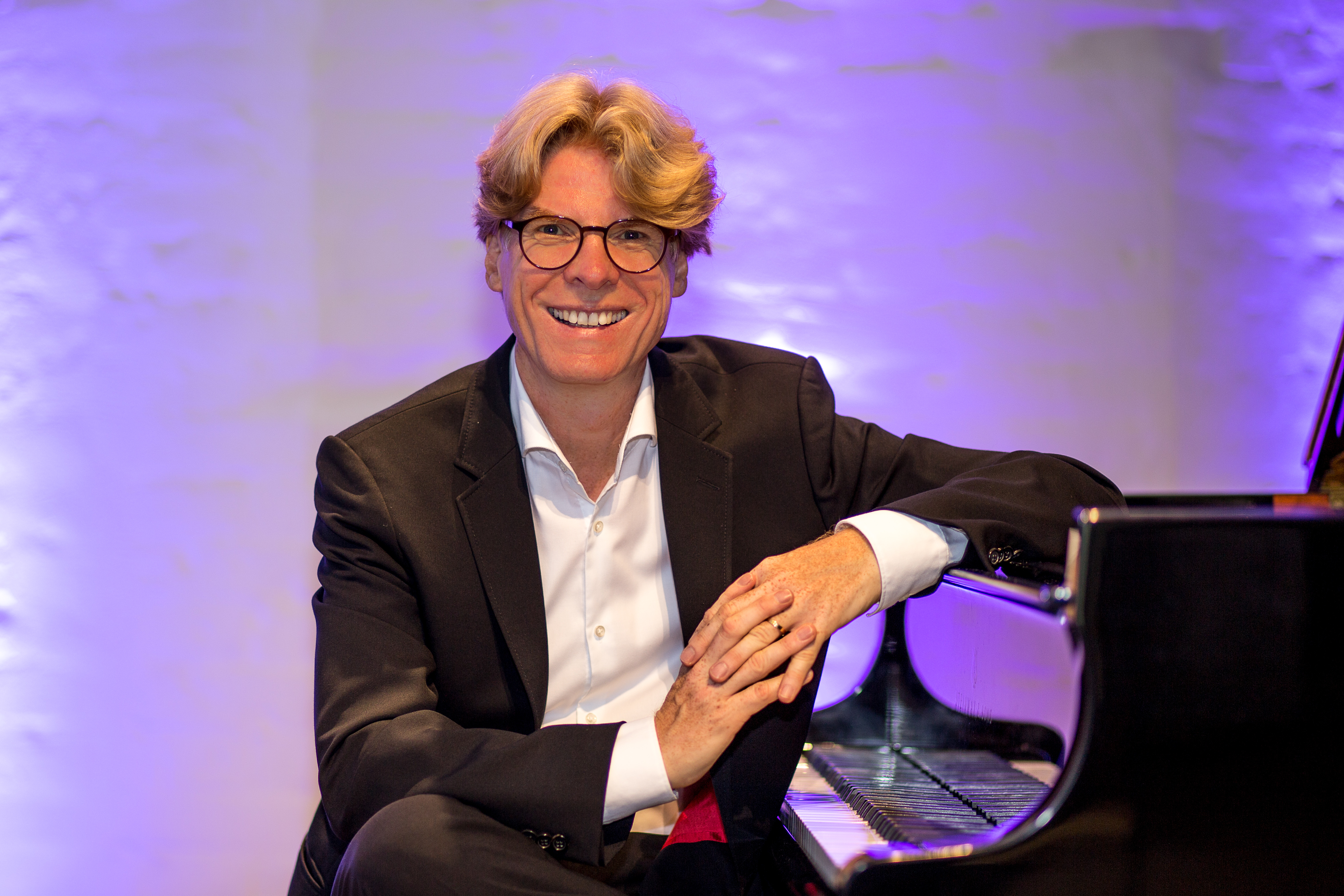 27th of July - 1st of August 2020
Professor at the Hochschule für Musik 'CarlMaria-von-Weber' in Dresden, Germany, and has been lecturing at the Hochschule für Musik in Cologne and Saarbrücken for many years beforehand. He studied in Cologne, Barcelona and Karlsruhe. His students are national and international prize winners and his professorship, as a result, also includes lecturing on pedagogy and teaching methods from grassroots level to postgraduate students. His special interest is diagnosing physiological and psychological playing problems at the piano and to help solving those problems.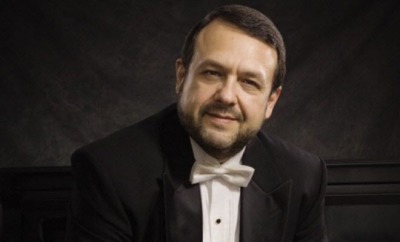 27th of July - 1st of August 2020

Performed in famous concert halls such as St. Petersburg Philharmonic Hall,  Chan Centre for Performing Arts (Vancouver), Theatre Bibiena (Mantova), Grand Theatre (Shenzhen), Xinghai Concert Hall (Guangzhou), just to name few. Jury member in many piano international competitions, such as Rome, Rina Sala Gallo, F. Liszt in Weimar, Sigismund Thalberg. President and Artistic Director of "Music Encore Concert Society" (Canada) , Artistic Director of Vancouver International School of Music White Rock, and Artistic Director of "World of Music and Arts Academy".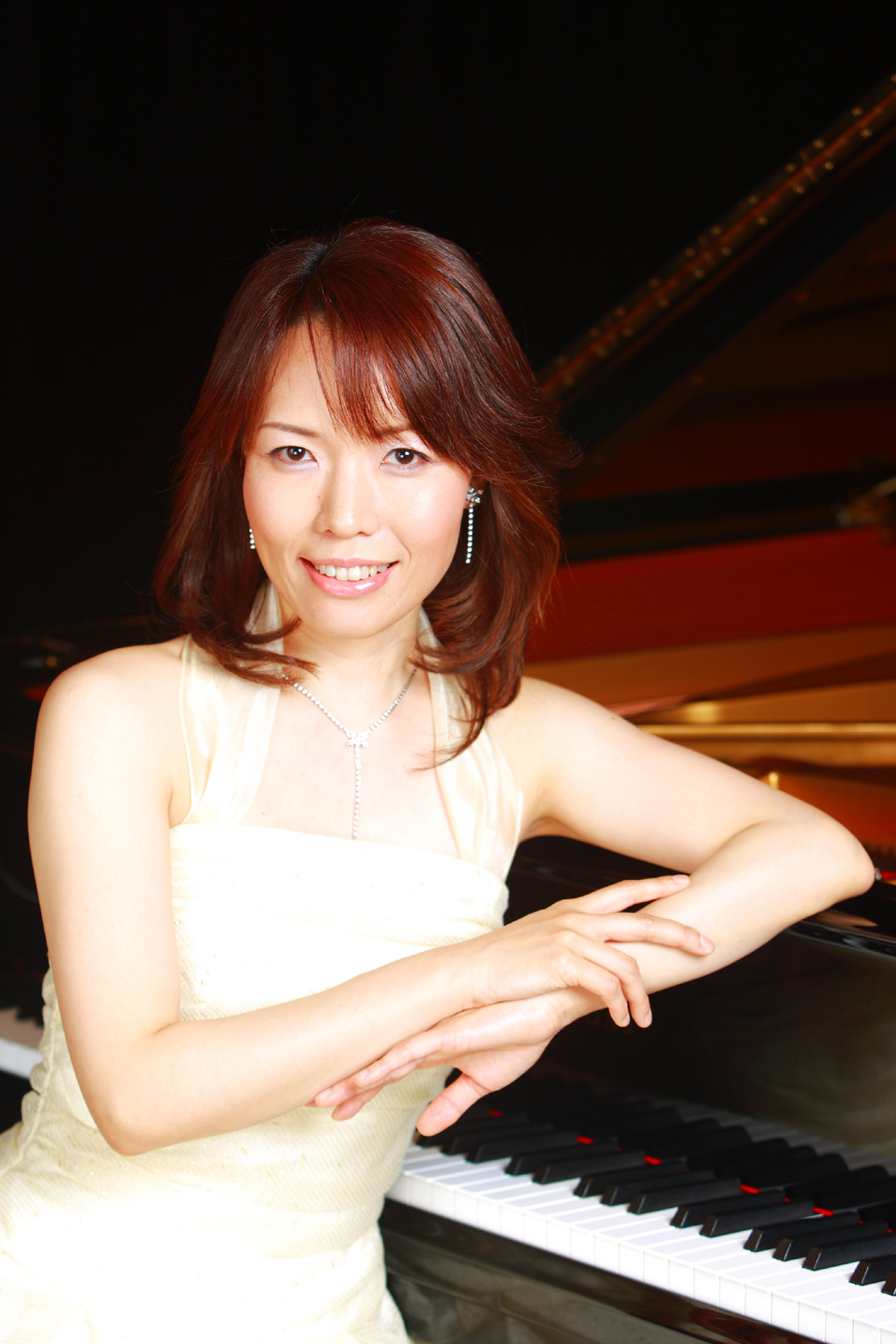 ​3rd - 8th of August 2020

She won the prize at many competitions, Maria Canals International Music Competition, G. B. Viotti International Music Competition in Vercelli, etc. and M. Dranoff International Two Piano Competition (U.S.A.) with her husband Nobuhito Nakai. She performed piano concerto, solo recital, piano duo recital and chamber music in Japan, Europe and USA. As a Piano duo team with Nobuhito Nakai gave the numerous concerts. Takeda is a faculty member of Ueno Gakuen University and Toho Gakuen College of Music.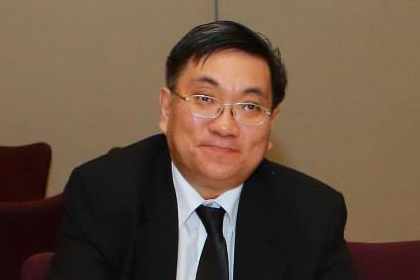 Pianist and professor, he has been on the jury of international competitions. He was the Jury Chairman of the Steinway Piano Competition in 2014 and was the President of Jury of the Mozart International Piano Competition. He performed in many countries including UK, Canada, USA and Europe. He has given lectures, masterclasses, workshops for different institutions and he has been appointed as a representative of the Victoria Piano Summer School in Canada. In 2014, he was invited by the City International University of California (USA) to join as the Director of Studies of the Music Faculty and will undertake a new format to study music in Asia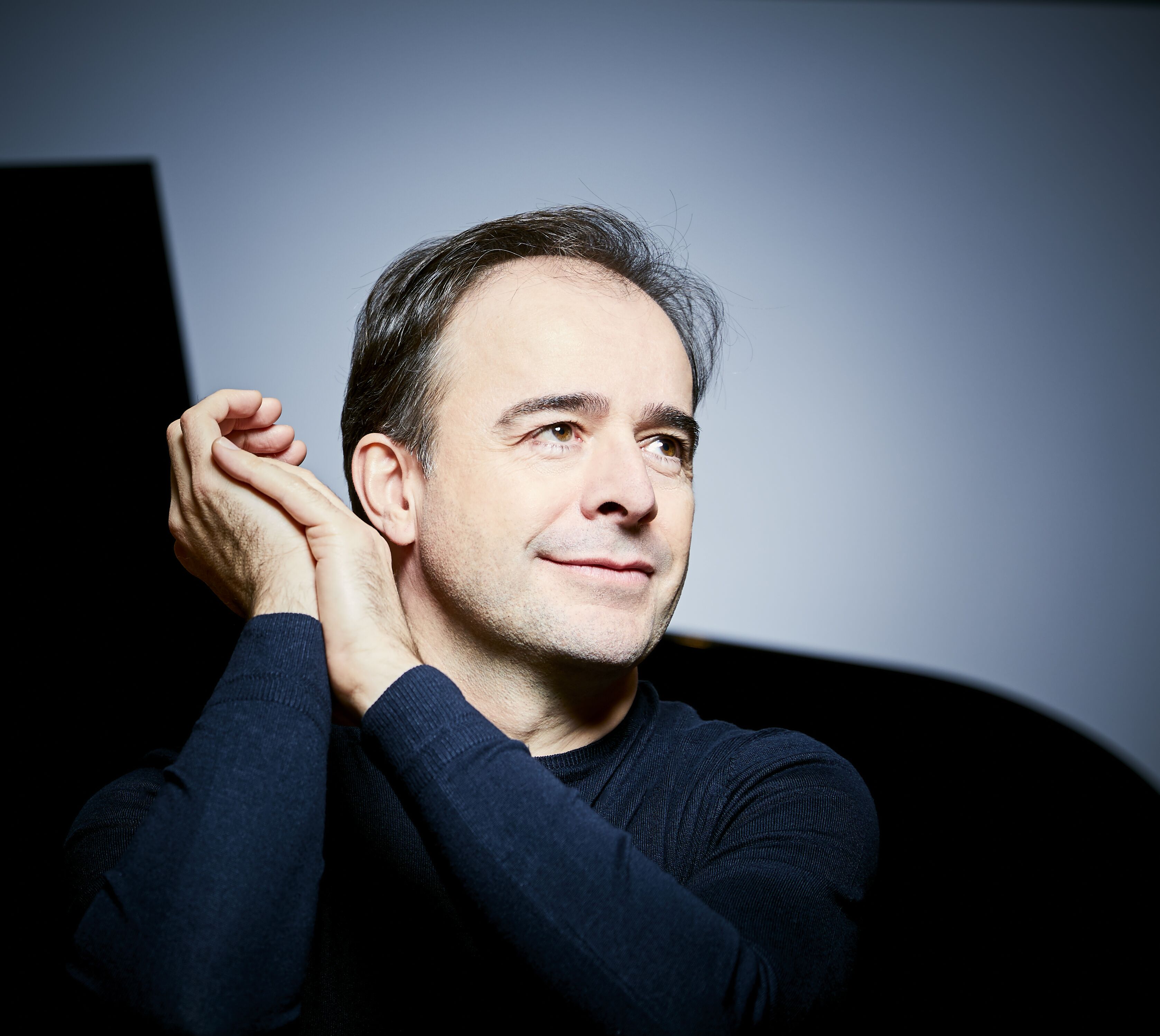 Urroz performs regularly throughout Europe, Asia and America. Founder and Artistic Director of the Mendigorría International Music Festival and the Shigeru Kawai Madrid Piano Competition in Spain. Piano Professor at the Alfonso X University, Musikae GME and the Arturo Soria Conservatory in Madrid. President of EPTA Spain, Dr. Urroz was granted an honorary award to the best Doctoral Thesis in Arts and Humanities (UAX 2017) for his dissertation on the teaching-learning process of piano technique. He was a student of Joaquin Soriano, György Sándor, Pnina Salzman and Oxana Yablonskaya. Urroz records for IBS Classical.
Since claiming victory and a Gold Medal at the Fourth Van Cliburn International Piano Competition in 1973, his concert tours have taken him to leading American, Canadian, and European cities, to Asia and South Africa, as well as to Israel and Central and South America, where he has appeared as a soloist with most of the important conductors in the world, not the least of whom are Mehta, Maazel, Davies, Susskind, Shippers, Kondrashin, Spivakov, Giordano, and M. Shostakovich. In 1989 the North Texas College of Music appointed Viardo to its distinguished faculty.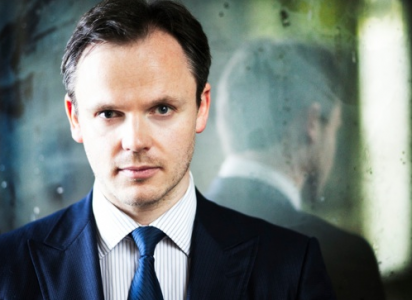 Alongside his work as soloist and chamber musician, he is co-founder of Mash Productions, was Artistic Director of the Lincolnshire International Chamber Music Festival and is Deputy Head of Keyboard Studies at the Royal Northern College of Music in Manchester. Winner of the London International Piano Competition, he was also a prizewinner at the Leeds Piano Competition, and is a former BBC Radio 3 New Generation Artist.  He has performed at many of the world's finest concert halls and he has performed regularly as soloist with all prestigious orchestras, etc… under the baton of conductors such as Simon Rattle, Osmo Vanska, Donald Runnicles, Ilan Volkov and Vassily Sinaisky.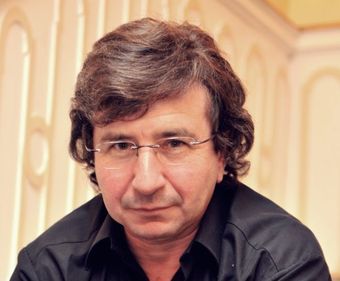 Winner of international competitions, he is professor and dean of piano department at Dresden's Hochschule Carl Maria von Weber. He is on the adjudicating panel of the Anton Rubinstein International Piano competition