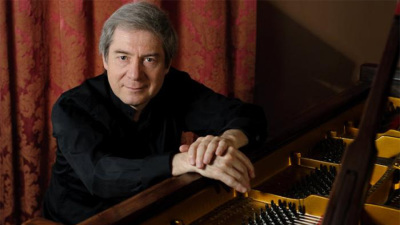 129th of July - 3rd of August 2019
Juror for International Piano Competitions, including Leeds, Chopin (Warsaw), Van Cliburn, Santander, Beethoven (Vienna), Tchaikovsky (Moscow). He has performed with the most important orchestras and conductors of the world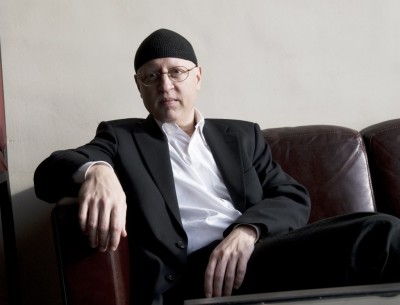 Winner of the Senigallia International Piano Competition, of the Deutscher Musikwettbewerb and of the International Bösendorfer Competition, Stefan Arnold has performed in many of the world's major concert hall. 2004 Arnold was appointed professor for piano at the Universität für Musik und darstellende Kunst, Wien. 2015 he additionelly got a professorship at Hochschule Hanns Eisler, Berlin.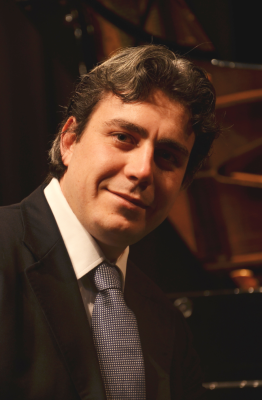 2nd - 7th of September 2019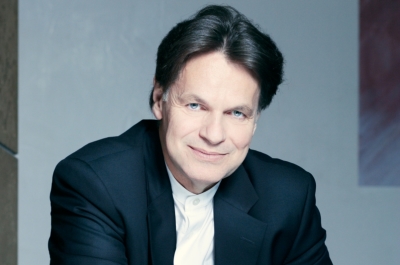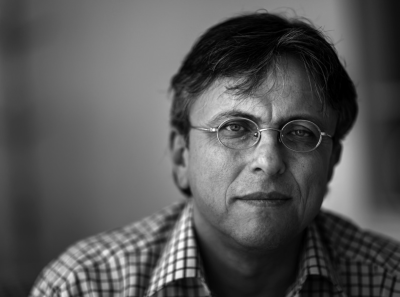 Prizewinner of several international piano competitions, as in Senigallia, Milano, Vienna. Concertized in Europe, South America, Asia, South Africa and Australia, and with many famous orchestras. P Professor at the Hochschule für Musik und Tanz of Köln and Sommerakademie Universität Mozarteum of Salzburg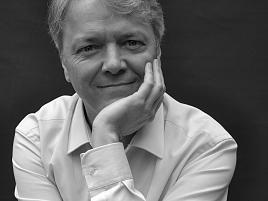 In 1981 he won the 1981 Folkwang Competition. Thomas Günther founded the Internationalen Rotary-Klavierwettbewerb (International Rotary Piano Competition), which he is Artistic Director. Concerts and masterclasses in China, Russia and South America, since 2007 Thomas Günther is Professor of Piano at the Folkwang Hochschule in Essen. ECHO KLASSIK AWARD 2017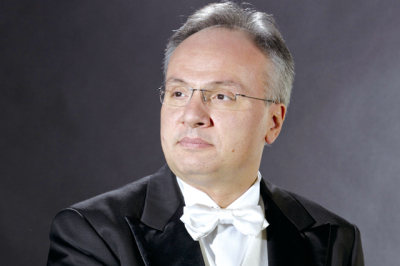 Top prize winner at the 'Gina Bachauer' International Piano Competition and Second Prize and the Special Fauré Prize at the New Orleans International Piano Competition. Many of his pupils have won national and international prizes.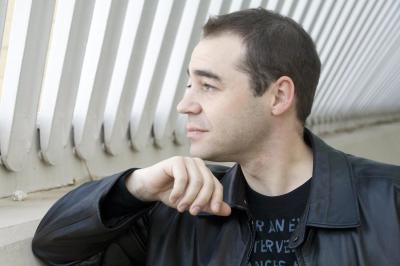 He performed in Italy, France, the Netherlands, Germany, Russia, Turkey, United States, China and Spain. Founder and Artistic Director of the Campillos International Piano Competition. Faculty member of the José Iturbi Conservatory in Valencia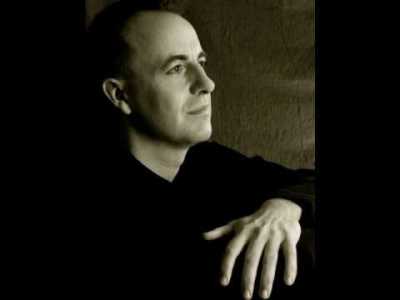 Wolfram​
Schmitt-Leonardy
Wolfram Schmitt-Leonardy who is currently Professor at the University of Music and Performing Arts Mannheim, is one of the leading pianists of his generation. Since he was a child he has been winning an impressing amount of top-prizes in international piano competitions throughout the world. His students have won numerous first prizes in international and european piano competitions. Since 2007 Wolfram Schmitt-Leonardy is also teaching at the prestigious "École Normale de Musique de Paris Alfred Cortot" in Paris.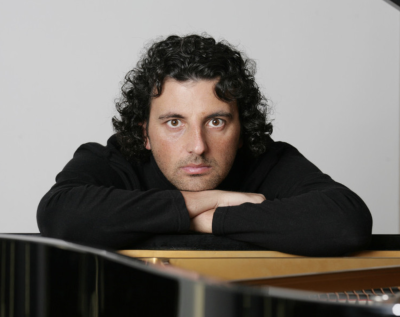 As a soloist, recitalist and chamber musician Mr. Mainolfi has performed throughout Germany, Italy, France, Switzerland, England, Holland, Sweden, Norway, Belgium, Denmark, South Africa and the United States. He records for the label Ducale, Lyra Classica, Claves Records and for Deutschland Radio, DRS, Rai 3, Radio Espace 2. He is regularly invited to join the jury of national and international music competitions. He is  currently Professor at the "F. Bonporti" Conservatory in Trento and at the Hochschule für Musik di Norimberga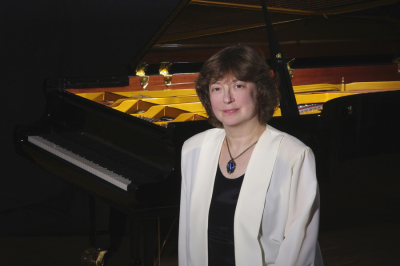 29th of July - 3rd of August 2019
Prize- winner of the important international competitions in Oslo, Warsaw (Chopin Competition), Sydney and 1st prize at the ARD Competition Munich. Jury member of international piano competitions in China, Italy, Japan, Poland, etc...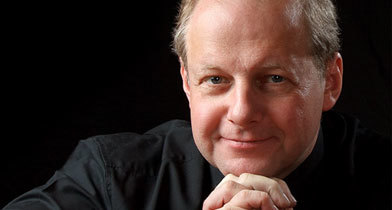 9th - 14th of September 2019
Prizewinner of prestigious piano competitions such as Leeds and Brussels, he performed with well-known orchestras and conductors and gives masterclasses all aroudn the world. Professor at the University of Music Nürnberg, he is recently sought after as jury member international piano competitions and many of his students have already won major prizes at international piano competitions such as Leeds, Hongkong, Rhodes, Tomassoni, Luis Sigall, Wiesbaden, Porto, Vienna Beethoven Competition and Cleveland 2011. Some of his former students became professors at music universities in Hanover, Vienna, Seoul/Corea and York/GB.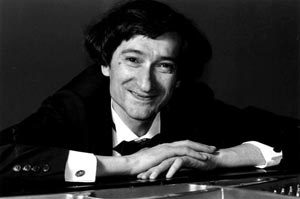 Second prize in the Prague Spring International Piano Competition and third prize at the Viotti International Piano Competition in Vercelli. First prize in the Rome International Music Tournament. Since 2008, Serguei Milstein is piano professor at the Geneva Conservatory of Music.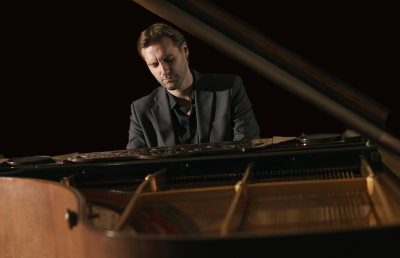 Winner of the Spanish Composers International Piano Competition, Philippe Raskin performs many recitals all over the world. Jury member in several international piano competitions and artistic director of the César Franck International Piano Competition, he teaches at the Royal Conservatory of Brussels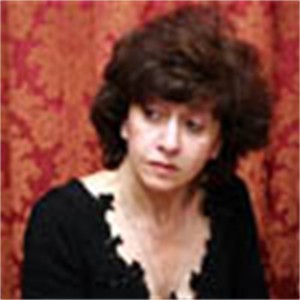 29th of July - 3rd of August 2019
Tatiana Sarkissova is among the most distinguished exponents of the Moscow school of piano playing. After graduating Gnessins Music School she was studying at the Moscow Conservatoire with one of the most eminent pianists and music pedagogues, Dmitri Bashkirov. She toured Russia, Eastern and Western Europe, as well as USA. Tatiana Sarkissova is in a constant demand as a teacher and has been Professor of Piano at the Royal Academy of Music in London since 1993.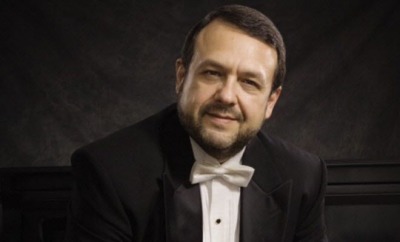 Performed in famous concert halls such as St. Petersburg Philharmonic Hall,  Chan Centre for Performing Arts (Vancouver), Theatre Bibiena (Mantova), Grand Theatre (Shenzhen), Xinghai Concert Hall (Guangzhou), just to name few. Jury member in many piano international competitions, such as Rome, Rina Sala Gallo, F. Liszt in Weimar, Sigismund Thalberg. President and Artistic Director of "Music Encore Concert Society" (Canada) , Artistic Director of Vancouver International School of Music White Rock, and Artistic Director of "World of Music and Arts Academy".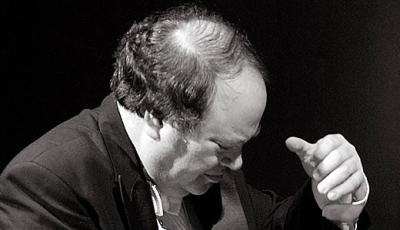 2nd - 6th of September 2019
He enjoys an international performing career which has taken him throughout the United States, Europe, Latin America and Asia. He won first prize in the Dino Ciani Competition sponsored by La Scala in Milan, a gold medal at the Queen Elisabeth Competition in Brussels, and top honors at the Warsaw Chopin, Van Cliburn, Vianna da Motta and Montreal Competitions. Professor of Piano at New York University.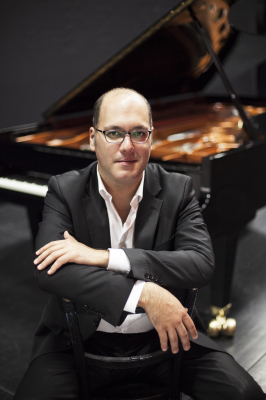 The first prize at the Stravinsky Awards (Illinois/USA) and a concert under the baton of Yehudi Menuhin started off Wallisch's international career. Next to his concerts in the greatest halls worldwide and numerous CD recordings, he passes on his artistic knowledge and experience as professor at the Berlin University of Music (UdK Berlin). In 2012 Steinway & Sons added his name to their list of "Steinway Artists".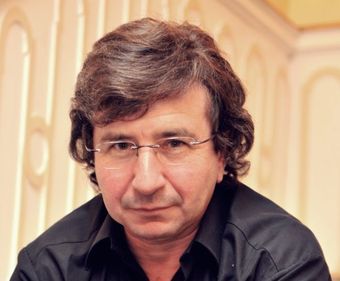 Winner of international competitions, he is professor and dean of piano department at Dresden's Hochschule Carl Maria von Weber. He is on the adjudicating panel of the Anton Rubinstein International Piano competition